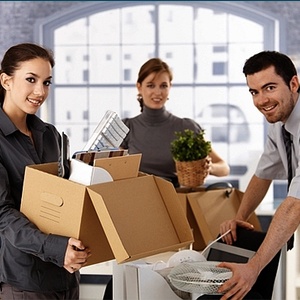 If you're planning on a business move in the near future, then you certainly have (or will soon create) a long list of "to-dos" that cover everything from logistics, to schedules, to contingency plans, and so on. Indeed, unlike even the most sophisticated residential relocations, a business move has many moving parts that must all work together to ensure the seamless, streamlined and "no surprise" experience you want.
However, there are key infrastructure-related questions that you may overlook; especially since there are so many other priorities on your plate including, of course, leading your business!
To help you avoid running into frustrating and costly problems, we're pleased to provide you with this list of 3 infrastructure-related questions that you want to answer BEFORE your business move – not after!
1. Who be handle moving and installing all office communication, such as phones, workstations, servers, peripherals (e.g. printers, photocopiers, shredding equipment, etc.)?
Keep in mind that most furniture installers won't disconnect and reconnect your infrastructure -- which is not necessarily a bad thing, since they're unlikely to have the advanced, up-to-date telephony and IT knowledge needed to handle this piece of the business move puzzle effectively and efficiently.
2. Have you designated a qualified IT representative to oversee all networking connections?
This individual (or it could be a small team) must have the knowledge and ability to handle this important task. Indeed, as you can imagine, taking network connections offline, relocating them to a new space, and reconnecting them is not the same as, for example, moving your home entertainment system – regardless of how sophisticated or complex it may be. Networks are notoriously difficult to re-connect and re-configure. Just ask an IT professional!
3. How will you keep your business connected during your business move?
You'll need to take key systems temporarily offline during your move – which could put your teams "in the dark". It's important to think ahead and schedule your business move at a time that minimizes internal and external communication disruptions (if not outright eliminates them). You also want to ensure that your people will be connected and that your customers won't be inconvenienced or, worse, worried that you may have gone out of business altogether!
FREE RESOURCE: Take the Stress Out of Your Business Move!
Moving your business to its new location can be a stressful situation, full of unreasonable risks and excessive costs – but it doesn't have to be!
Simply download our FREE RESOURCE "The Ultimate Checklist for Moving Your Office". It's the simple and straightforward tool you need to ensure the most efficient business move possible.