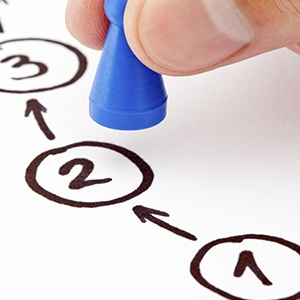 While there are some key tasks and activities that you'll need to address after choosing a company to move your office – such as getting employees prepared, building a schedule, and so on -- the steps you take when choosing a company in the first place are even more important.
This is because if you choose the wrong company, you'll put your business on track for a moving experience that is risky, stressful, inefficient, and almost certainly more costly than it should be. However, if you choose the right company, you'll get the professionalism, guidance and end-to-end support you need and expect.
In light of the above, here are 4 important steps to take when choosing a company to move your office:
Focus on Experience
The only thing that "business moving" has in common with "residential moving" is that both phrases have the word "moving" in them. Other than that, they're categorically different. Ensure that any moving company on your shortlist has proven, extensive experience in business moving, and understands the multitude of nuances and details that makes it much more complex and multi-faceted than residential moving.
Focus on Professionalism
If a prospective moving company is aggressively pushing you to sign an agreement or put down a deposit, then walk away ASAP. Every professional office moving company will invest time to understand your unique needs, and build a relationship with you based on trust and respect. Only at the appropriate time will you be presented with an agreement for review.
Focus on Services
As noted above, an office move is a sophisticated, multi-faceted project that involves many services, including office furniture un-installation and re-installation, warehousing your office furniture, sourcing new or used furniture, and so on. Ensure that any moving company that you're considering has the in-house capacity to provide you with all of the services you need.
Focus on "Social Proof"
What a prospective moving company says about itself is important, but what its customers have to say can be far more insightful. Ask for case studies, testimonials and references. What's more, these should be supplied to you without delay. Any moving company that balks or says something like "well, we don't collect those for privacy reasons" should be avoided.
The Bottom Line
While choosing the right moving company is essential, it doesn't have to be risky. Simply use the above as a guide to focus on what really matters, ask the right questions, and confirm that you're building a relationship with a partner who will help you enjoy the most efficient, cost-effective and stress-free move possible!
For a professional moving company with over 20 years of experience, contact Precision today! We can help move your business & install new furniture with ease.
To make your move as smooth as possible, download our FREE eBook to learn how to move your office in 5 easy steps: