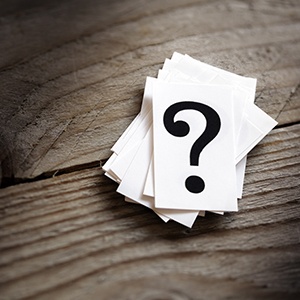 FF&E refers to furniture, fixtures and equipment that can be moved from one building to another – as opposed to items that are permanently connected to a building's structure, and therefore immovable.
If you're a hotel or hospitality company, it's important to vet the different vendors you are considering by asking the right questions. Below, we highlight the questions that should determine who to choose for your FF&E services.
4 Questions to Ask a FF&E Installation Vendor:
1. How experienced are you?
It is vital that a vendor has a team of experienced and certified installers, movers, project managers and supervisors; all of whom have been fully trained on proper room-to-room installation methods for FF&E installation project requirements.
At the same time, these professionals must have the required experience to effectively work through any challenges or complications that may emerge, while adhering at all times to prevailing FF&E installation brand standards and safe work methods.
2. What services do you offer?
FF&E installation is a broad label that encompasses a number of services which may be standalone or integrated. The vendor you choose to work with must offer the full range of these services, which include (but aren't limited to):
Asset and inventory management
Comprehensive and complete documentation
Delivery, unpacking, installation and cleanup
Tracking and reporting
Punch List development and management
3. How do you minimize disruptions?
The last thing you want is for your FF&E installation vendor to disturb guests and distract staff – which can reduce productivity and damage your reputation. As such, ensure that your vendor will implement proven methods and strategies for eliminating or minimizing disruptions.
4. Do you offer storage options?
It is often necessary during an FF&E installation project to store items, either short-term or long-term. Your vendor should have their own secure and environmentally-controlled storage warehouse to fulfill this requirement, rather than oblige you to find a solution on your own.
The Bottom Line
Even the simplest FF&E installation project has many moving pieces, and must be handled with extreme care – because delays and disruptions are not acceptable. And when the project is more complex or must be handled in multiple-stages, the importance of choosing the right vendor is even more critical.
Proactively asking the questions above will help you refine your search process and focus on vendor(s) that will be part of your moving or renovating solution, not the problem!
Learn More
At Precision Office Furniture Installation, we have in-depth experience providing thousands of room-to-room FF&E installation projects for hotel and hospitality companies nationwide. Whether the job focuses on new construction or a renovation, we have the resources, expertise and vision to ensure that the work is done efficiently and effectively. Learn more by contacting us today and requesting your free consultation.