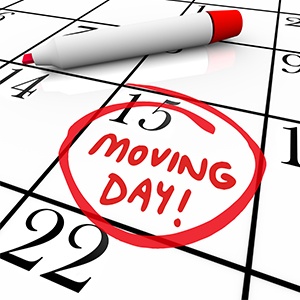 As noted by SAP's Digitalist magazine, some of the most common reasons for an office relocation include reducing costs, accessing new markets and attracting talent.
However, while these goals are certainly worthwhile, the office relocation itself needs to be efficient, too. Otherwise, the process can be stressful and regrettable, and it will certainly cost more and take longer than it should.
If you're planning on an office relocation or are seriously considering the possibility, here are 6 tips to make your experience streamlined and successful:
1. Create a comprehensive office relocation schedule
This schedule should include all phases, activities and tasks for the move – many of which will likely start months before moving day.
2. Assign roles and responsibilities
Identify key staff that will play a role in your office relocation, such as those who will coordinate with your moving company, liaise with employees to make sure they're packed and prepared, etc.
3. Identify what is and isn't part of the office relocation
Just like homes, offices can be used to store a surprising (and sometimes staggering!) amount of stuff – from old office furniture, to mountains of files, to items that previous occupants left behind. It's necessary to identify what is going to be part of the move, and what isn't. Items that fall into the latter category will need to be decommissioned, donated, recycled and/or disposed of as necessary.
4. Create an alternative work plan
It's likely that during the office relocation, some of your employees (or perhaps all of them) will not be able to work in your soon-to-be-ex location, yet won't be able to use the new space, either. You want to have an alterative work plan in place so you ensure productivity. For example, you may want to have some employees work remotely, some to visit customers on-site, some to head out for training, and so on. You may even want to offer incentives to have some employees schedule their vacation during the office relocation.
5. Create a communication plan
Your communication plan should cover both internal communications (how you'll inform your staff, contractors, etc.) and external communications (how you'll inform your customers, vendors, suppliers, couriers, etc.). Changes you need to make to your sales and marketing material should also be part of this plan.
6. Hire the Precision team!
At Precision, our expert team provides ALL of the professional services you need for an efficient office relocation, including: furniture uninstallation/re-installation, office space planning, communications and networking support (i.e. making sure your new space is ready to drive your IT and telecommunication systems, etc.), new and/or used office furniture sourcing, furniture decommission, storage/warehousing, and of course: professional-grade moving led by our experienced project managers and qualified moving team.
Learn More
To learn more, contact the Precision team today. Your consultation with us is free. Discover why businesses have trusted us for decades to enjoy the successful and streamlined office relocation they need – and demand.
For more information on how to move your office in five easy steps, download our FREE eBook: