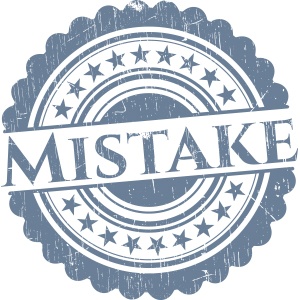 If you're in the market for office furniture, then obviously your goal is get what you need at the best possible price. However, even for small businesses this is often much easier said than done!
To help make your office furniture buying experience successful rather than stressful, here are 7 mistakes to avoid:
1. Assuming that you have to buy new office furniture.
You may be able to save thousands of dollars by sourcing used furniture (at least in part). Plus, you'll be helping the environment.
2. Focusing on style and esthetics instead of function.
Yes, style and esthetics are important. But if office furniture has functional drawbacks, then it's only a matter of time before it needs to be replaced with something more practical.
3. Failing to involve employees in the decision making.
Employees are the ones who ultimately need to use the office furniture – and it pays to involve them in the process.
4. Failing to keep privacy and security needs in mind.
"Open" office environments are gaining in popularity, since they enhance collaboration and interaction. However, it's vital to keep privacy and security needs in mind, and purchase office furniture accordingly.
5. Failing to maximize space utilization.
Maximizing space utilization doesn't mean using every available square inch to "get work done" – because that's not a work environment, it's a warehouse! Rather, it means that the office furniture should be chosen to optimize efficiency, traffic flows, and the needs of employees and visitors (customers, vendors, suppliers, etc.).
6. Not planning for the future.
While you won't hang onto your office furniture forever, you don't want to be back in the market six months from now because you neglected to factor growth or contraction plans into your purchase decisions.
7. Assuming that office furniture installation is simple and easy.
Last but certainly not least: don't make the very costly mistake of assuming that your employees -- yes, even the very handy ones – can handle office furniture installation duties. Be assured that they can't and won't. Office furniture installation is a discipline that requires extensive knowledge, training, and skilled use of both power and hand tools. Otherwise, even if furniture "looks" like it's installed properly, it's an accident waiting to happen – and possibly a trip to the emergency department and a lawsuit as well!
Learn More
To learn more about how to avoid mistakes when buying office furniture, contact the Precision team today. Your consultation with us is free.
For more information on how to move your office in five easy steps, download our FREE eBook: