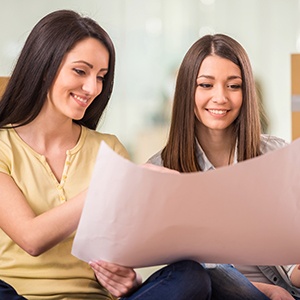 As you prepare to find a new home for your business, it's vital to "do your homework". To point you in that direction, here are 7 questions to ask:
Will the new office space suit our future needs?
While it's obviously important for your new office space to align with your current requirements, it's just as important to ensure that they fit your future needs. Otherwise, your growth will get stifled and you'll be obliged to look for a new home much sooner than you anticipated. If it's not possible to find an ideal space that fits your current/future needs, try to negotiate a shorter lease, or seek to put language in your contract that gives you the first right of refusal on any vacant space in the same building or complex.
Is the location suitable for our employees and customers?
In many cities – and unfortunately St. Louis is no exception! – "rush hour" on the freeway can sometimes be more like "rush day", and downtown driving can be a slow-motion exercise (kind of like driving Tai Chi style). As such, if at all possible, avoid choosing new office space in a location that would oblige a significant number of employees and/or target customers to endure traffic and transportation woes.
Is the office ADA compliant?
Your new office space should be in full compliance with ADA requirements, such as having doors wide enough to accommodate wheelchairs. What's more, you want to ensure that your landlord or property manager is fully responsible for compliance-related issues, and will cover costs if an upgrade is required.
Is the new office space well-maintained and is future work planned?
It's important to verify that any potential new office space is well-maintained, including parking lots, groundskeeping, and other elements. At the same time, check to see if any major future work is planned.
Will the layout support your workflows?
An empty office can look like a fresh canvas or a blank slate. However, the layout (number and size of rooms, proximity of rooms to each others, corridors and hallways, etc.) will directly influence whether your optimal workflows are efficient or inefficient.
What leasehold improvements can we make?
Some businesses are shocked to discover after they've moved into their new home that they cannot make any leasehold improvements, or in some cases even decorate their offices (e.g. Halloween or holiday decorations, etc). Check to see what limitations and restrictions are in place, and ensure that you sign your agreement knowing what you can and cannot do.
Do we have the right office relocation partner?
Your office relocation partner will not just help you safely move all of your items and assets, but they will also work with you to:
prepare and organize your employees for the move
plan and optimize your new space – and even help you choose it
uninstall and re-install your furniture
decommission or warehouse unwanted/surplus furniture
source new or used furniture
upgrade your new office space so that the communication/networking/wiring is suitable for your current and future needs
Learn More
At Precision, we're proud to be the area's oldest and most experienced independent office relocation team. Contact us to learn more about what you need to look for – and just as importantly, what you need to avoid – when it comes to choosing your new office space. Your consultation with us is free.
If you are looking for more information on how to move your office pain and stress-free, download our FREE eBook with 5 easy steps on how to move your office: