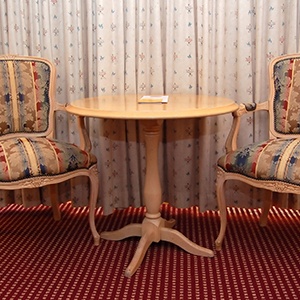 If you've just relocated into a new office or have completed an office renovation (or refresh), then you may find yourself facing a common problem: you don't have enough office furniture!
That is, while you may have some surplus items that you don't need, don't want, or have tagged to be decommissioned (and ultimately sold, donated, recycled and/or disposed of), you may have shortages in other areas – such as workstations, shelving, desks, chairs, and so on.
To help you resolve this gap as efficiently and cost-effectively as possible, follow these tips:
4 Ways to Source Used Office Furniture that Matches Your Current Setup
1. Steer Clear of Online Classifieds Websites
While online classifieds websites like Craigslist serve a purpose, one of them is not helping businesses source used furniture to match their current set up. The risks of fraud and "bait and switch" are extreme, and it's almost certain that the items will be sold "as is" with no warranty of any kind. Frankly, no credible used furniture company uses online classifieds to do business in the first place.
2. Focus on Quality
You don't want your used furniture sourcing effort to turn into an endless saga that is repeated every year or two. High-grade office furniture is designed to last for many years – and typically well over a decade (obviously care, maintenance and usage play a factor here). So while it's important to focus on aspects like color, style, comfort and so on, ensure that quality is your top priority.
3. Don't Create a "Mix and Match" Look and Feel
While the used furniture marketplace is large, it may not be possible to find the precise items you need to match your current set up. If you're obliged to seek an alternative (next-best) option, then ensure that you don't end up choosing items that may be suitable in themselves (i.e. they may be well made, look good, etc.), but when placed next to your current items, create a "mix and match" look and feel that really diminishes the aesthetics of your workspace and damages your image.
4. Work with a Proven Used Office Furniture Sourcing Partner
We've saved the most important best practice for last: the safest and smartest decision you can make is to partner with a proven used office furniture sourcing partner like Precision.
Over the years, we've developed a vast nationwide network of reputable used office furniture dealers and brokers. What's more, we'll ensure that any items of used furniture you decide to purchase are built-to-last and match your current set up. We'll even handle professional delivery and installation at a time that suits you best – which could include evenings and weekends to avoid disrupting your staff or inconveniencing your customers.
Learn More
To learn more about sourcing used furniture to match your current set up, contact the Precision team today. As always, your consultation with us is free, and you can be assured that we will provide you with objective, honest information that is best for YOUR business – not ours.