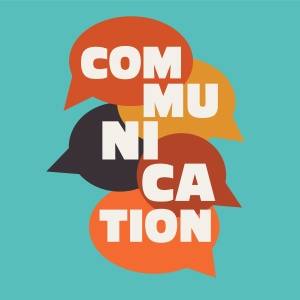 When it comes to dealing with customers and suppliers, businesses know that good communication can make or break the relationship. Well, the same holds true when it comes to a business move. Knowing how, why and when to keep employees in the loop is a vital piece of the puzzle, and can ensure that the experience is successful, streamlined and stress free.
Below, we highlight 5 key ways that good employee communication can improve your business move:
1. Reduce Anxiety
An office relocation is an exciting time in a business's history. However, it can also be an anxious experience for some employees, because it means that they'll have to get used to a new routine. For example, commuting routes and times will be different, as will the work environment itself. Good employee communication helps employees prepare for this change well in advance of moving day. For more ideas on how to help employees manage this significant change in their lives, read this excellent article by EngagedHR.
2. Generate Feedback
You can also reach out to employees to involve them in certain decisions about your new space, such as wall covering or flooring colors, certain aspects of furniture selection, and so on. Having a survey or poll is a great way to generate this feedback, and get employees interested and excited about the business move.
3. Make Moving Day (or Days) More Efficient
The last thing you want on moving day (or days if required) is to have employees confused about where they should be working, or even if they should be working at all. Good employee communication ensures that everyone is well prepared. For example, on moving day(s) some employees may work remotely, others may visit clients or suppliers, still others may attend training, and so on. You may even wish to provide incentives for some employees to schedule their vacations during the business move.
4. Minimize What Needs to be Moved
Cubicles and workstations are for most employees their "home away from home". As such, they tend to personalize their space with everything from plants, to good luck troll dolls. Effective communication helps employees know what they should consider taking home in advance of moving day, so that it doesn't need to be packed, moved, and then unpacked. (Of course, employees can bring their plants and troll dolls to the new location later on!)
5. Ensure that Information is Consistent
Last but not least, good employee communication about the business move helps ensure that customers, suppliers and other stakeholders receive consistent messages (i.e. when the move will take place, how long the office may need to be closed, etc.).
Learn More
To learn more about developing a comprehensive business move communication plan, contact the Precision team today. Your consultation with us is free.
For more information on how to move your office in five easy steps, download our FREE eBook: