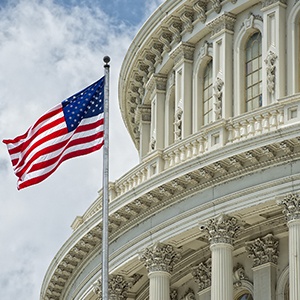 Just as with businesses in the private sector, every year thousands of government agencies across the country upgrade, downsize or relocate in response to changing priorities, plans and budgets.
However, while private sector businesses can choose any moving company they wish, government agencies must ensure that they're working with an approved Prime Contractor.This is a screened and approved government furniture installation company that can be counted on to illustrate the following principles and commitments:
4 Traits of a Government Furniture Installation Company:
1. Direct Accountability at All Times
Unlike a subcontractor, a Prime Contractor sells directly to the government, and is therefore accountable for all cost, schedule and performance commitments regarding the office furniture installation project. There is no "middleman".
2. Full Compliance with Terms & Conditions
A Prime Contractor is legally obligated to follow all federal guidelines for government furniture installations, reconfigurations and relocation services. These guidelines cover (but are not limited to) aspects such as payments, contract changes, specifications, inspection and testing.
3. Integrity & Transparency
A Prime Contractor is committed to conducting business at all times with total integrity and transparency. While this is frankly something that all organizations – and not just government agencies -- should expect and demand of a furniture installation company, the fact is that a Prime Contractor is held to a very high standard.
For example, a Prime Contractor certifies that they are aware of, and will abide by, all contract provisions that protect the integrity of the procurement process. These include key provisions and clauses, such as the "officials not to benefit" clause, "anti-kickback" provisions, the "gratuities" clause, and so on.
4. Acceptance of Fair Dispute Resolution Process
While disputes between a Prime Contractor and an agency are rare, just as in any other business relationship, they can emerge from time to time – often due to a good faith misunderstanding or difference of opinion. However, rather than having these disagreements escalate and potentially damage one or both parties, a Prime Contractor agrees from the outset to adhere to a fair dispute resolution process governed by the assigned Contracting Office (CO).
Proud to be a Prime Contractor
At Precision, we're proud to be an approved Prime Contractor. Our team of project managers, interior designers, and POI Certified installers have a wealth of experience providing government furniture installations, reconfigurations and relocation services for agencies of all sizes. In addition to federal agencies, we are also authorized to serve participating state agencies local governments.
To learn more about our experience, history and services, contact us today.