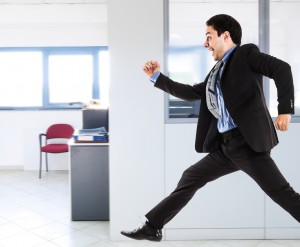 Did you know that the St. Louis region features a pro-growth business culture? This means that businesses there may have to relocate as their offices grow, and also that many companies located in other areas of the country may wish to relocate to the city.
Yet moving a business's location is a challenge, particularly in our techno-saturated world. Moving an office nowadays involves IT resources, in addition to furniture, cubicle walls, and physical files. Getting these assets from one location to another, safe and sound, may demand the care that a professional moving service can provide.
Office Relocation in the Modern Business World
Thankfully, the modern business world also has conveniences that make the transitional process of office moves smoother than ever. For example, some movers provide facility services such as on-site facility maintenance support, asset inventory management, storage and warehousing. Also, with the advent of cloud-computing applications, digital storage systems provide a real boon whilst moving, making files accessible from any mobile device or laptop.
Another benefit of our digital age is the convenience with which businesses can upgrade during a location, particularly how to find better quality office furniture decommissioned to a much more affordable price. This is an important part of an office move, because donating old furniture means there's less to move. Meanwhile, having new equipment, like better, upgraded office furniture decommissioned and delivered directly to the new place makes it so that there's even less to move!
Plus, there are office furniture decommissioning service available to help with the transition period. These facility decommissioning services will assist with the disassembly of furniture, completion of an inventory of all your excess furnishings, advertising the available products, evaluation of products to facilitate sales, transportation needs, warehousing, and file storage and shredding.
With the help of corporate relocation companies, moving offices is easier than ever. Plus, they can help furnish your office on a smaller budget by finding office furniture decommissioned to a lower price. If you have any questions about office furniture decommissioned to a more affordable price, feel free to ask in the comments.
If you're looking for an easy way to ensure you've double checked the entire moving process, download our checklist below!