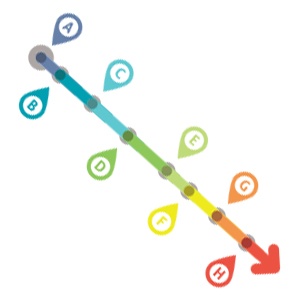 Unlike a residential move, an office move is in many ways several moves all rolled into one intense, mission-critical process.
For example, you need to move your equipment and furniture, your IT and phone systems, your files and records, and last but certainly not least: your people. And everything has to be handled without a hitch, or else the costs and risks can be significant – and trigger enormous frustration and stress!
Fortunately, there are proactive steps that all businesses should take well before their office move, so that they can enjoy the most efficient and enjoyable experience possible. And one of the most valuable tools that supports this objective is an office relocation timeline.
What is an Office Relocation Timeline?
Simply put, an office relocation timeline is a comprehensive plan that captures all core activities that are part of the business move. Not only does this ensure that all required activities are included in the plan, but that there are no bottlenecks or resource conflicts.
What's Included in an Office Relocation Timeline
An office relocation timeline is a sophisticated, comprehensive schedule that covers ALL activities; and not just those that will unfold on moving day. These activities include (but are not limited to):
Designating an office move "champion", who will be the principal point of contact for all key stakeholders.
Reviewing the leases for both the existing and future space, to ensure that all rules and conditions are met.
Contacting all vendors and service providers (e.g. phone, Internet, security, etc.) and find out how much lead time they need to transfer service, equipment, etc.
Choosing a reputable and experienced office relocation company – be sure to work with a company that ONLY serves commercial clients, since residential moves are categorically different (and far simpler!).
Communicating the office move to customers, and possibly issue a press release as well so that it can be part of a "good news" story.
As you can imagine, all of these activities take time to develop and implement, and must therefore be part of the overall office relocation timeline. Otherwise, bottlenecks are virtually inevitable, and it's possible that the move will have to be delayed.
Making Your Move Simple & Efficient
For more information on building an effective office relocation timeline – while getting many more valuable tips, insights and strategies for a successful move -- -- download our free ebook "How to Move Your Office in 5 Easy Steps".