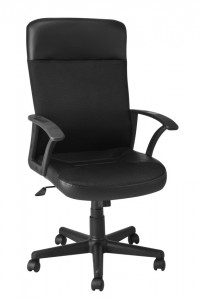 Just because it's the office doesn't mean it has to be boring! Whether your business has recently experienced a corporate relocation or you're looking for an office furniture installation company to give your business a new look, there are plenty of choices besides the standard rows of drab cubicles. From designing a new layout for desks to choosing the top office chairs, there's plenty you can do to help your business stand out from the rest -- and give your employees a morale boost at the same time.


Looking for office installation ideas? Check out these great office makeover tips.




1. Be open. Open floor plans are trendy in many offices, especially for those who work in creative industries. Open plan offices are believed to help foster collaboration among employees, and they eliminate the feeling of isolation that cubicles can bring. Be warned, however, that this isn't an effective setup for a call center or other "loud" environment, but it works great for employees who work independently or on creative projects.




2. Go bright. With color -- not blinding your employees with lights, that is! Does your company have a brightly colored logo? Why not incorporate that hue into the decor of the office? If you're more of a fan of whites and neutrals when it comes to decorating, use accessories such as plush chairs, shelving, or painted accents on the walls to give the office some color.




3. Comfort is key. On the topic of plush chairs, creative employees need creative spaces. Having couches, chairs, and other collaborative and private work spaces that allow for comfort can help inspire, and employees will love the ability to change up their working environment when they need to. An office furniture installation company can suggest the correct amount of seating and help with the layout of such spaces if necessary.




4. Create spaces. Meetings don't just have to take place in a board room. Having a table and chairs can create a great impromptu meeting spot, and it can allow for a nice space for group collaborations. Such seating arrangements can make employees feel more at home -- and, in turn, more productive.




5. Think unconventional. Many corporations have office furniture and decor that defies the traditional idea of what an office is. Google, for instance, has slides to transport employees to a lower floor. Skype's office has fake grass, lawn chairs, and "rocks" that are actually bean bags. Whether you want to hang up some modern art or make the office look as little like an office as possible, there is no limit to the ways in which you can apply a unique decorating scheme to your business.




An office furniture installation company will have more than just cubicles and desk chairs. Check out what other options you can find, from unique seating arrangements to modern art. Have questions about office makeovers? Leave a comment below.