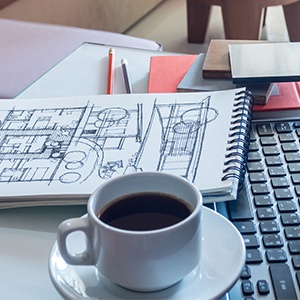 While there are many important strategic questions that a business must answer in order to remain strong and successful, among the most important is: "should I reconfigure my current space, or relocate my business?"
The reason this question is so important, is because the consequences of make the wrong decision are more than a matter of convenience: it's a matter of cost; and likely tens or hundreds of thousands of dollars.
So in light of this, what's the right answer? That is, does it make more sense to reconfigure or relocate?
In our experience – which spans more than three decades – we can say with certainty that there is no definitive answer to this question. For some businesses, it's smarter to stay put and reconfigure their space. For other businesses, it's smarter to pull up stakes and hunt for a new home.
Below, we present some questions to help you determine which option will make the most sense for your business.
What are the FULL costs of both options? Make sure that no assumptions are made here – particularly with respect to reconfiguring your current space. Anyone who has experienced a home renovation project knows that costs can skyrocket, and what looks simple and easy on paper can turn out to be a nightmare in reality.
Are there limitations or restrictions with respect to reconfiguring your current space? Most landlords and property managers will not simply allow a business to renovate, even if such changes add value to the property or are considered a "leasehold improvement". You may also have to get special permits from the city before undertaking certain renovations.
Will reconfiguring your current space lead to service disruptions or down time? As you can well imagine, business reconfiguration is not a quick experience. Rather, it typically takes months from start to finish. It's critical to know whether this process is going to lead to service disruptions for your customers, or down time or inconveniences for your staff. If so, then heading to a new space might be the simpler and smarter option.
Envision where your business will be in 10 years. Will you likely need to reconfigure your space again? If the answer is yes, then it may be wiser to relocate, and choose a new home that is more likely to serve your needs for the next decade.
The Bottom Line
As noted above, there is no definitive answer to the question: "should I reconfigure my current office space or relocate my business?" Rather, it's a decision that must be made by after evaluating a number of factors, and especially taking into consideration all of the costs, consequences and risks.
If after you evaluation process you decide that heading to a new home is the best option – or if it's a possibility that you want to learn more about – then we invite you to download our free ebook "How to Move Your Office in 5 Easy Steps".
It's an informative, easy-to-read overview of how you can make your office move as efficient as possible.