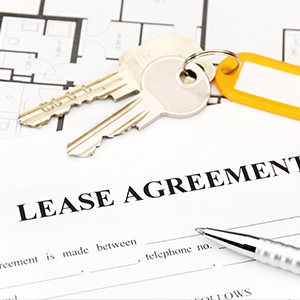 When you're thinking about relocating your business, naturally you'll be focusing on issues like location, proximity to your customers, suppliers and employees, building features (e.g. parking, security, connectivity), and so on. All of these are essential considerations.
However, there are other, somewhat less obvious things to consider when searching for a new office space that are just as important. Here are 3 things to keep in mind and, indeed, must be a part of your search plan:
1. Is Subleasing an Option?
The upside is that subleasing that it is typically – and significantly -- less costly then direct leasing. In some areas of the country and depending on the time of year, the savings can exceed 50 percent. What's more, the security deposit required when subleasing is usually lower than direct leasing, and landlords tend to be less strict about how long a tenant has been in business. This is welcome news for start-ups that don't have a bright future ahead, but not much of a past (as yet) to speak of.
The downside of subleasing is that you're very limited to what -- if any -- changes or reconfigurations you can make to the new space. Even if you want to make a leasehold improvement (i.e. add value to the new office and make it better), chances are that you won't be able to per the terms and conditions of the agreement.
If you're thinking about a business move but high leasing costs are standing in your way, take a good look at subleasing – it may indeed be the answer you're looking for.
2. What Term is Optimal?
The second thing you want to consider and research is the lease term. Is one year suitable? Or would it be wiser to sign a multi-year agreement? Or it may be the case that a prospective landlord imposes (rather than proposes!) a certain lease term length, such as two or three years.
You'll need to evaluate and estimate many factors here, including growth targets and expansion plans. At the same time, don't overlook lease termination requirements and clauses. If you do find that it's necessary to move your business prior to your lease expiring, you want to know exactly what the costs and consequences will be. Furthermore, you want to know how much advance notice you'll need to give your landlord if you choose not to renew.
3. Do You Have a Relocation Timeline?
While you'll certainly have a detailed itinerary for moving day (and perhaps moving night as well!), you definitely need an office relocation timeline as well.
This is a comprehensive, detailed document that covers many key aspects related to your business move, including those that need to be focused on weeks and months in advance of the big day. To learn more about this vital topic, read our blog post: "Why Every Office Move Needs a Relocation Timeline".
Get More Tips -- FREE
To learn more about what you need to consider when searching for a new office space, download our free ebook "How to Move Your Office in 5 Easy Steps". It's a valuable resource to help you enjoy the stress-free, successful office move you want!