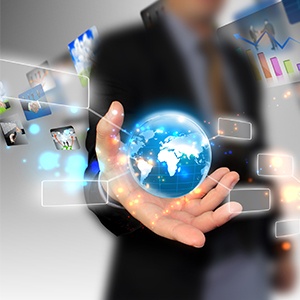 "Handle with care" are words to live by in the technology field – and we aren't talking ensuring the health and wellbeing of IT professionals and other specialists! We're referring to the valuable and mission critical IT equipment and assets that are deployed on-site; everything from workstations and servers, to peripherals and devices, to cables and connectors, and the list goes on.
Naturally, properly maintaining IT equipment and assets at all times is a top organizational priority. However, this requirement takes on an added significance – and more risk – during an office move, both from an asset protection point-of-view, and from an end user access point-of-view (as noted by CIO.com, hell hath no fury like employees who can't access their technology tools!).
If your organization is planning on an office move – whether it's weeks away or months down the road – it's vital to keep these 4 things in mind BEFORE moving day arrives, and not after when you may need to shift from "office relocation mode" to "damage control mode"!
1. Create a strategic business move schedule.
Unlike most types of employees, IT staff tend to work after-hours and on weekend – simply because the need to ensure that hardware and software is running smoothly is a 24/7 task, not a 9-5 job. As such, it's important to create a strategic business move schedule that minimizes (or better yet, eliminates) downtime.
2. Don't underestimate the number of items to move.
Today's employees often have more than one monitor, and the environment may have dozens or even hundreds of servers, workstations, routers, switches, and so on. It's important to take an inventory of all items well ahead of moving day, and plan the relocation accordingly in order to avoid falling behind schedule.
3. Document and diagram everything.
It's vital for IT teams to document everything, such as how components and cables are attached, and how servers need to be positioned in proximity to routers, workstations, etc. This documentation goes a long way towards ensuring that the infrastructure in the new location is up and running ASAP – and ideally, before other employees arrive for day one.
4. Only work with a team of professional business movers with proven IT moving experience.
We can't emphasize this one enough: whether you have one truckload of IT equipment– or you need a fleet to safely move your assets – it's imperative to work with a professional moving team that has proven IT moving experience. Your movers must have specialized knowledge regarding data center and technology relocation, and be able to work effectively and efficiently with your internal IT teams to schedule, plan and ultimately carry out the move.
Learn More
At Precision, we've helped numerous technology companies over the years enjoy the safe, successful and stress-free business move they want. To learn more, contact us today and schedule your complimentary consultation.
For more information on how to move your office in five easy steps, download our FREE eBook: