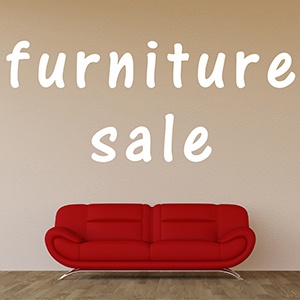 Whether you're preparing for an office relocation, renovation or refresh, there's a good chance that you'll identify some items of furniture that don't fit into your new design plans. For example, a shift to a more open and collaborative space may signal the end for your cubicles. Or, you may simply find that some workstations, tables and chairs don't fit into the new décor and color scheme.
The good news is that you may be able to turn some of your used office furniture into cash, which isn't just a financial win, but it's good for the environment as well since you won't be sending non-recyclable items/pieces to a landfill.
Naturally, this talk about converting used office furniture into cash will have you asking: what's the value of my used office furniture? Are we talking hundreds of dollars here? Thousands? Tens of thousands?
As you might expect, it's impossible for us to answer this question without additional details. However, we can certainly highlight the key things that used office furniture dealers and brokers will be focusing on when they assess the value of your items. These include:
Highly-demanded office furniture typically generates a premium over items that are harder to move. For example, these days many businesses are opting for a "retro" look. If your business has some older furniture that was in style decades ago, then you may be in for a big payday. What's old is new again!
Used furniture dealers and brokers don't expect items to be in "near mint condition". However, they need to be functional, safe and saleable (after some refurbishing/cleaning). If not, then you can expect a lower offer, or you may not get an offer at all.
It may be tougher to sell used office furniture if it's customized to fit the specifics of your office space dimensions. However, don't let this prevent you from at least testing the waters. You may find that a would-be buyer is looking for precisely those specifications.
Very large items can also be tougher to sell, simply because transporting and set-up can be a challenge that would-be buyers don't want to pay for.
If you need to unload your used office furniture in a matter of days, then you'll likely get a lower price than if you have time on your side. As such, it's wiser to start the process well ahead of moving day, especially since would-be buyers will want to examine the furniture before finalizing their offer.
A Word of Advice
We don't recommend that you try and sell used office furniture on your own, such as through online classifieds. This approach may be fine for some items of residential furniture, but office furniture is an expensive asset. There can be huge risks and plenty of hassles that come with trying to sell privately. Dealing with a professional and experienced used office furniture dealer or broker assures you that you'll get a fair and reasonable price, and that the process of uninstalling and transporting your items will handled by professionals.
Learn More
To learn more about selling your used office furniture – and ensuring that the experience is positive rather than risky – contact the Precision team today. We work with used furniture dealers and brokers nationwide. Plus, we can safely store any un-sold items in our secure warehouse for as long as you wish.
For more information on how to move your office in five easy steps, download our FREE eBook: