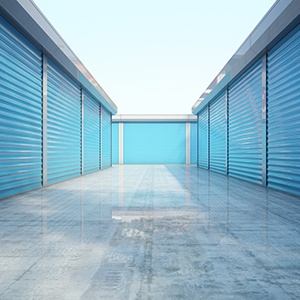 It's common for businesses to have a growing inventory of office furniture that they don't want to use at the current time, or cannot use because the items need to be repaired/refurnished/cleaned, etc.
Rather than getting rid of used furniture by selling, donating or recycling it, some companies have their own reasons for keeping it.
The good news is that there is a way to safely and cost-effectively store old office furniture in St. Louis.
The bad news is that, frankly, there are even more ways NOT to store your valuable items. We'll explain the places that you don't want to keep your old furniture.
AVOID Storing Old Office Furniture in These 2 Places:
1. Keeping them on the premises.
Storing surplus or unusable furniture on your premises is not just an eyesore, but it's a complete waste of space that can be utilized in much more productive ways. What's more, over time the items can be damaged by dust, moisture and other hazards. There is also a risk of theft, and your insurance company, property manager and local fire department may not be on board with you transforming your office into a de facto furniture storage hub.
2. Using a residential self-storage facility.
In the last few years, residential self-storage options have popped up throughout St. Louis. However, while these are suitable for storing some kinds of household goods, they are not suitable for office furniture, because they lack the required environmental controls, advanced security protection, and inventory management. So yes, it's probably fine to clear out the attic or basement by moving items to a residential self-storage facility, no it's not wise to do so with your valuable office furniture.
The Solution? Choose Precision to Store Old Office Furniture in St. Louis!
At Precision, our 100,000 square foot warehouse is the IDEAL solution to store old office furniture in St. Louis! Key benefits include:
Suitable for short, medium or long-term storage needs
Cost-effective for businesses of all sizes, from startups to enterprises
Assets are NEVER stored with a third party – they're always under our care and protection
Advanced environmental controls to protect assets from mildew, moisture and other hazards.
Multiple levels of 24/7 security
What's more, our real-time inventory system lets you keep track of your office furniture, so you can quickly and easily re-deploy item/items as necessary. We'll even professionally transport them to any location in St. Louis or across the country, and expertly handle any re-assembly or re-installation needs.
Learn More
To learn more about where you should – and shouldn't – store old office furniture in St. Louis, contact the Precision team today. Your consultation with us is free!