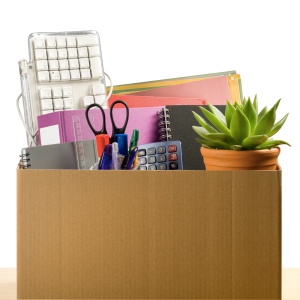 Here at Precision, we have over 30 years of experience helping businesses experience an efficient, stress-free move – whether it's to a new location across the street, or clear across the other side of the country.
And along the way, we've identified some key insights that we know inside and out, but that many businesses aren't familiar with – simply because they don't have our wealth and depth of experience.
So with that in mind, we thought it would be helpful to highlight 10 little-known business move tips from the pros. By keeping these in mind, you can put your business on track for the trouble-free business move experience you want, and deserve.
1. New furniture may ultimately end up costing less than used furniture
At first glance this may seem blatantly wrong. After all, isn't it always more expensive to buy new instead of used, whether we're talking about office furniture, business equipment, cars, houses, and the list goes on? Well, yes this is the case sometimes – but not always!
That's because new furniture can be purchased weeks or even months ahead of your business move, and installed/set-up well in advance. This minimizes the amount of downtime in your new space, as well as cuts down (or eliminates) any premium labor costs of moving your current furniture after hours.
So while it's certainly not an iron-clad rule or principle that new furniture will end up costing more than used, there's a good chance that once you "do the math", it will cost much less than you think – which could make it a viable option worth exploring.
2. Moving after-hours may not the best decision.
Many businesses think that moving after hours is a "no-brainer" decision, because it means their employees will remain productive vs. having to work remotely (or maybe getting an early start on the weekend!)
However, labor costs for moving furniture in the evening or overnight are, as you can imagine, higher than moving during the daytime. The extra costs here may offset or eliminate the productivity gains, making it more sensible to move during the day.
Stay Tuned for Part 2!
In part 2 of our series, we'll look at some more little-known tips that can help you enjoy an efficient, stress-free business move.
FREE RESOURCE: The Essential Business Move Checklist!
If you're thinking about an office relocation or you've already decided that a business move is in store for the future, be sure to download our FREE RESOURCE "The Ultimate Checklist for Moving Your Office". It's the simple and straightforward tool you need to ensure the most efficient business move possible.