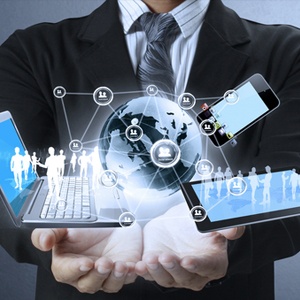 During a residential power outage, we're reminded of just how much we rely on electricity to handle our everyday tasks: from using our cordless phones, to automatically opening our garage doors, to keeping the "ice" in ice cream – and the list goes on.
In much the same way, some business owners and leaders can underestimate how vital their business communication system is to their day-to-day existence, until they're about to change locations – because they're forced to take it offline and, essentially, disappear from the business landscape altogether.
To avoid the risks, stress, costs and consequences of "going off the grid" during your office relocation, here are 3 critical questions to ask now, rather than later:
1. How will you keep your company connected throughout your business move?
Make sure that all of the key systems are covered, including phone and email. For example, you may need to forward your emails to a temporary address, or route your calls to another phone number. And if your website is hosted locally (e.g. on-site at your location), ensure that unplugging during your office relocation won't take your website offline, or prevent website visitors from accessing certain features (e.g. online chat, etc).
2. Do you need to inform your customers?
If you're planning your business move in the evening, then you may not need to tell your customers. However, some businesses choose to do so anyway, just in case there are any temporary communication glitches as systems get back online.
3. Have you updated all business documents?
An office relocation isn't just about moving your business from point A to point B – it's also an opportunity for you to discover the HUGE volume of business documents (e.g. letterheads, business cards, brochures, datasheets, etc.) that have your soon-to-be-old business address. All of these need to be updated accordingly.
FREE RESOURCE: Make Your Office Relocation Experience Stress-Free!
During and after your office relocation, you need to ensure that everything from inter-office communication to ongoing engagements with current and prospective customers and partners (e.g. vendors, suppliers, associates, etc.) is seamless and stress-free.
To help you achieve this goal, download our FREE RESOURCE "The Ultimate Checklist for Moving Your Office". It's the simple and straightforward tool you need to ensure the most efficient office relocation possible!