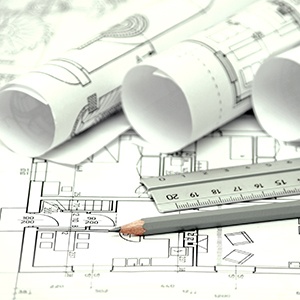 An office relocation doesn't end when all of the furniture and equipment are installed and setup, employees find their desks or workstations, and customers are notified of the new address. That's because your new environment – whether it's larger or smaller than the old one – must also be strategically planned and optimized for success.
To help you get the most value and ROI from your new space, below we share 3 principles of strategic office space planning:
1. Look Ahead
Obviously, you need your new space to support your current needs – such as making sure everyone on your employee roster has the space they need to be productive and efficient (not to mention, have a coffee and eat lunch!), that your customers and any other stakeholders can be ushered to suitable waiting and meeting areas, and so on.
However, it's vital to think ahead and envision your future needs and goals. For example, in the next few years are you looking to expand your workforce? Add to your technology infrastructure? Introduce a new product or service line that will impact your workflows and the type of space you need (i.e. more meeting rooms and fewer offices, etc.)? These factors should influence the space planning decisions you make today; so that you're in a position to evolve down the road with minimal disruption and cost.
2. Map it to Your Workflows
Some office layouts are esthetically impressive, but they simply aren't functional – which means that employees are less productive than they could be, and must adjust accordingly. Avoid this pitfall by ensuring that office space planning is mapped to workflows, and that employees can do their jobs effectively and successfully.
Of course with this being said, esthetics are important and should be part of the overall plan. However, they shouldn't be the primary consideration – even if it is sometimes more fun and creative to explore wall covering options and paint options, than it is to map workflows!
3. Don't Forget Your Brand!
Last but not least: keep in mind that your office environment isn't just a worksite. It's an expression of your corporate image. As such, your office space planning should embrace elements and aspects of your brand, which could be captured by concepts like "creative", "innovative", "quality" and so on.
What's more, integrating branding considerations in your office space planning is important whether you connect with customers on-site, or communicate with them primarily or even exclusively via email, phone and web. After all, your employees spend thousands of hours at work each year, and an optimized environment is a major morale booster. As reported by Workplaceinsight.net, "workers who are highly satisfied with various aspects of their workplace also demonstrate higher levels of engagement."
Learn More
To learn more about strategic office space planning and how to ensure that your new space is optimized to drive employee engagement, enhance your brand, and boost your bottom-line, contact the Precision team today. Your consultation with us is free.
For more help when planning your office relocation, get our ultimate checklist for moving your office by download our FREE eBook today: