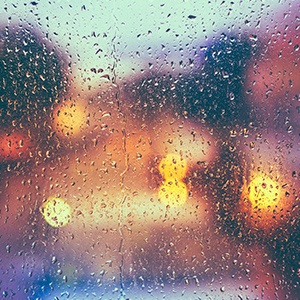 According to WeatherDB.com, St. Louis gets an annual average rainfall of 43.42 inches – which is nearly 10 percent more than the national average. And as anyone who lives or works in the area knows, rain isn't a seasonal thing, either: it's a year 'round experience, with between 2 and 3 inches falling from December through February, and around 5 inches in the summer months.
All of this means that there's a reasonably good chance that it could rain during your business move. However, don't worry: this isn't a baseball game, and unless conditions are severe and dangerous, there won't be a rainout (followed by a double-header!). Instead, your professional movers will work with your team to plan accordingly so that everything is safe and protected from beginning to end. Here are 3 tips to keep in mind:
1. Your business move will probably take longer than scheduled.
Rain will almost certainly make your business move take a bit longer than in dry conditions. This is simply because trucks need to drive slower, and extra care must be paid to ensure that there are no accidents during loading/unloading. However, if forecasts call for rain, contingency plans can be put in place to help mitigate or ideally avoid any delays.
2. During lightning – take cover!
You should take a cue (or make that a tee) from golfers: if the rain turns into a thunderstorm, have all employees who are coordinating the move take cover immediately and wait for the all clear. Don't wait for visible signs of lightening. Thunder is the warning signal to heed.
3. Protect your items and equipment.
You can count on your professional movers to work with you well before moving day, in order to help pack all items that will be part of the business move. However, you may plan on moving some items, such as office supplies, files, or other items/equipment. If so, take extra steps to protect them from water damage. Your movers will provide you with advice and materials, so don't worry.
Learn More
To learn more about having a successful business move in the rain – or under any other kind of weather conditions that Mother Nature decides to throw at St. Louis on any given day – contact the Precision team today. We've been in business for more than 30 years, and have helped our clients relocate in every kind of weather imaginable – heat waves, torrential downpours, ice storms, windy conditions that would convince Chicago residents to change their city's nickname – and the list goes on. Our experience is your advantage!
For more information and help for moving your office, get our ultimate checklist for moving your office by downloading our FREE eBook: