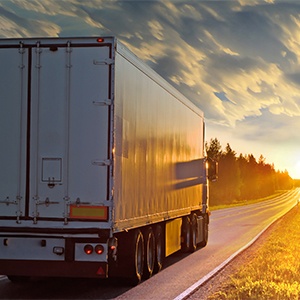 It's well known that most homeowners aim to switch addresses during the summer. However, they aren't the only ones doing some packing and labelling when the days are long – and usually hot and sticky, too. A substantial number of office relocations take place from June through September as well.
If your team is planning on a summer business move, here are 3 tips to help ensure that your experience is smooth and successful:
1. Book your move as early as possible.
Business moves happen throughout the year, including in the dead of winter. However, as noted above, many businesses aim for a summer relocation because there's a seasonal lull in customer activity, and/or several employees are away on vacation (and therefore they don't need to be outfitted with remote working tools or assigned to a temporary space). As such, it's important to book your business move as early as possible. Otherwise, you may not get your preferred day(s) unless you pay a premium.
2. Don't assume that the weather will be ideal.
Save for a flood, tornado or other natural disaster, a business move in the summer is going to be enhanced by better weather vs. a relocation in the middle of January. Yet with this being said, it's a mistake to assume that the weather will always be ideal. As noted by Entrepreneur.com, "As far as the weather goes, it's true that it isn't entirely in your control. If it's going to rain, it's going to rain. Pay attention to the weather forecast and plan ahead, though: take out umbrellas and start putting down tarps in advance if looks like it will rain on your moving day."
3. Be VERY careful which moving company you hire!
We saved the most important tip for last: because summer is when many moving companies make the most money (i.e. demand is strongest), a surprising number of them over-book, and outsource the move to a third party. Naturally, you won't be told that this is happening; especially since workers from the third party – who are almost always general laborers with little or no moving experience -- will typically lie and claim that they work for the company you actually hired.
It's a confusing mess, but the bottom line is this: you won't get the professional moving experience you paid for, and when (not if!) something goes wrong, you'll be on the hook for added costs and delays. Believe it or not, but you may even find that your office furniture will be locked away in a moving truck or warehouse at some insane hourly rate unless and until you pay up. If that sounds like extortion – you're right, it is! But when victims take legal action, they're pointed to a tiny sub-clause of a term/condition. Yes they could fight it out in small claims court, but no, most businesses bite the proverbial bullet and pay up since they need their equipment and other assets ASAP.
Clearly, you need to carefully review and evaluate any prospective moving company, and ensure that they're professional and experienced. For a list of questions to ask before choosing a moving company, click here.
Learn More
At Precision, we have over three decades of office relocation experience – which means we've done more than our fair share of summer business moves! We help our clients choose the relocation strategy and schedule that works best for them. And of course, we NEVER outsource services to third parties. We're the professionals that the professionals trust – all year around!
To learn more, contact us today and schedule your free consultation.
For more information about moving your office in five easy steps, download our FREE eBook: