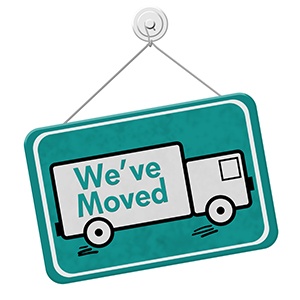 As you prepare for an office move in the next few weeks or months, you may be unsure of whether you should handle furniture removal yourself (i.e. the DIY route), hire non-professionals, or work with a professional furniture removal company.
With over 30 years of experience in the industry, we've heard just about every possible scenario that can emerge during an office move -- including some catastrophic horror stories that turned into lawsuits, workers compensation claims, and other things that keep business owners and executives awake at night.
And based on our experience, our view on this is rock solid: if you value your money, time and sanity, you MUST work with a professional furniture removal company. Here are the 4 key reasons why:
Proven Expertise
Office furniture is not like residential furniture. It is an industrial-grade asset that is designed to meet much higher standards and specifications – which means that it's more complex, sophisticated and intricate than it looks.
Your staff or amateurs will categorically NOT be able to efficiently or safely uninstall, secure, and remove your office furniture (and in the right order, too!). On the other hand, a professional furniture removal company will have the requisite expertise, and the proof will be evident the moment you see how skilled they are with even the most complex furniture.
Enhanced Safety
Each year, thousands of people wind up in the emergency room (and soon thereafter call a personal injury lawyer) because of injuries that occur during an office move; and specifically, when removing office furniture.
A professional furniture moving company is staffed by certified and insured professionals who are trained to safely remove furniture. So instead of hearing ambulance sirens and receiving statements of claim, you can look forward to a smooth, successful and SAFE office moving experience.
Schedule Integrity
You simply cannot afford to have a 16-hour office move turn into a 3-day affair – because every hour that you're obligated to keep your doors locked costs you money. You know that US debt counter in Time Square? Picture one for your business (and then please continue reading this article when you've stopped screaming).
Fortunately, working with a professional furniture removal company ensures that the schedule will be followed. And if there are any unexpected factors – such as severe inclement weather – the company will work with you to ensure that any delays are minimized.
Safe Storage
It's common for a move to be handled in stages, which means that office furniture must be secured for days or weeks. What's more, some businesses choose to store surplus furniture for months or years, in order to redeploy it in the future or decommission it as desired (i.e. sell, recycle, donate).
A professional furniture removal company will have their own warehouse to safely and securely store your office furniture for any length of time – from a single day, to multiple years if necessary.
Learn More
At Precision, our professional, experienced, certified, licensed, insured and bonded team is primed and ready to make your office move a total success. We'll work with you to build a realistic and robust schedule, and our project managers will be on-site to oversee all furniture removal tasks, and answer all of your questions. Learn more by contacting us today. Your consultation with us is free.
Before your office move, be sure to download our Ultimate Checklist for moving your office for FREE: