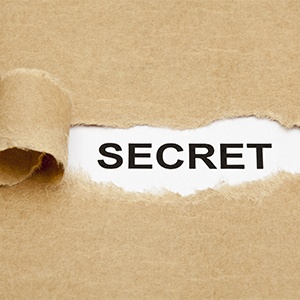 With over 30 years of helping businesses move from point A to point B (and sometimes points C, D and E as well), we think it's fair to call ourselves "insiders". We've seen every scenario imaginable – and a few that weren't all that imaginable, and as such required some very quick thinking and incredible teamwork.
And based on our experience, insight and relationships with thousands of clients over the years – from small businesses to large enterprises and everything in between – here's our list of the 5 "insider secrets" of a successful office relocation:
1. A failure to plan, is a plan to fail.
We cannot stress this enough: a robust and comprehensive office relocation plan is absolutely essential for a successful move – especially since it helps you identify potential issues or challenges long before moving day.
For example, you may identify that in order to have your move completed by a certain date that you need to start making leasehold improvements to your new space (e.g. installing networking and telecommunications cabling, upgrading the lighting, etc.) sooner rather than later. Or, you may discover that your available office relocation budget won't support a "lightening fast" weekend move, but is fine for a move that would take place over two or three weekdays.
2. Don't underestimate furniture un-installation and re-installation.
Businesses that choose to move on their own, or who hire amateur movers or those with residential moving experience vs. commercial moving experience, invariably run into a scary situation: their furniture is much more complex and challenging to un-install and re-install, and requires expert use of both hand and power tools. Leave this to experts and you'll save yourself money, time and stress.
3. Meticulously document all technical cabling.
The last thing you want is to waste money and time getting your servers, workstations, printers, and other devices and peripherals online in your new space. Meticulously documenting all technical cabling and connectivity requirements will help you get up and running ASAP.
4. Don't forget that an office relocation is a change management project.
As noted by the human resource consulting firm EngagedHR, "Moving a business can be exciting, but office relocation can also create anxiety and stress for employees. It can be hard to get employees on board with celebrating change when they're juggling regular job duties and trying to adjust to new surroundings and new systems." Help your employees get excited about the office relocation by sharing the reasons for the move, and keeping them informed with regards to schedules and timelines.
5. Hire a professional moving team.
Last but certainly not least: your business isn't a hobby, and as such your office relocation shouldn't be handled by amateurs. Working with professionals ensures that you'll get the end-to-end expertise you need, from crafting your office relocation plan, to giving you tools and resources that help your employees embrace this new chapter in your business's evolution.
Learn More
To learn more about the ins, outs, do's and don'ts of a successful office relocation, contact the Precision team today. Your consultation with us is free.
For more information on how to move your office in five easy steps, download our FREE eBook: