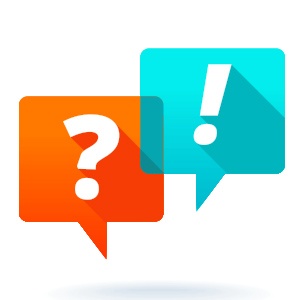 Whether you're upsizing or downsizing, reaching into a new market or consolidating your operations, an office relocation is a significant step in your business's evolution.
If all goes well, then you can look forward to a streamlined and efficient experience that wraps-up on time, and in budget. But if all doesn't go well, then you'll be forced into damage control mode – and trust us on this: things can get very ugly, very quickly.
Fortunately, you don't have to brace for impact or hope that you survive your office relocation unscathed. Instead, you can lay the groundwork for a successful experience – and it all begins with crafting your office relocation plan.
Obviously, your office relocation plan will be unique to your requirements and parameters. Yet with this in mind, every plan -- regardless of whether the move is across the street or on the other side of the country, or if the business in question is a small start-up or an established enterprise -- should focus on answering these 5 key questions:
1. What is our office relocation timeframe?
Your timeframe is not limited to your moving schedule. It is much broader than that, and encompasses when activity related to the office relocation must begin.
For example, weeks or months before moving day you may need to start updating some of your key suppliers or customers, or you may need to start working on IT cabling or telecommunications infrastructure.
All of these activities – and there can be many of them – must fall within your timeframe, and be viewed as part of the overall office relocation, even though furniture and equipment are not being moved, supplies aren't being boxed, and other conventional "moving tasks" aren't taking place. Unlike residential moves, business moves are MUCH more complex and multi-layered!
2. Who is on our executive moving team – and what are their roles?
Very early in the process you need to identify the member of your executive moving team. These individuals may themselves not be executives – i.e. some may be administrators, supervisors, employees and so on. However, together will comprise a working group or committee that will help coordinate the office relocation, and liaise with your movers. Be sure to identify each member's role as well, so there is no confusion regarding who is responsible for what (and who isn't!).
3. What is our office relocation budget?
Establishing an office relocation budget is essential, because it allows you to make decisions that directly or indirectly impact overall cost – and determine whether an expense is viable or strategically justified.
For example, you may ideally want to move all of your equipment and furniture on a weekend, in order to minimize disruption to your staff and customers. However, there is certainly going to be an extra cost involved, because moving companies must pay their teams more on the weekend (as well as during the evenings and on holidays). Ultimately, you may decide to move during the work week to stay within budget. Or, you may decide that it's necessary to increase your budget to accommodate this extra cost. Whatever the outcome, knowing your budget in the first place helps you make an informed decision vs. a guestimate.
4. What is our office relocation communication strategy?
Your office relocation communication strategy identifies how and when you'll inform staff, customers, vendors and suppliers of the move. It also lists what needs to be updated with the new address, and when that should happen (e.g. websites, business cards, letterheads, etc.). Here's a handy communication checklist to point you in the right direction.
5. What is our office relocation risk management strategy?
Your office relocation risk management strategy identifies potential risks that you may face during your move – such as inclement weather – and how you'll workaround them if they arise. In some cases, multiple workaround options will be laid out and can be selected based on their impact on cost and/or schedule.
Learn More
There is much more to a robust and reliable office relocation plan, but the above are the fundamental questions that must be answered, and issues that must be addressed.
For expert guidance on every aspect of your unique office relocation plan, contact the Precision team today. We have over 30 years of experience, and will support you every step of the way – from months before moving day, to after your team has moved in and started operations in their new space.
For more information on your office relocation and the ultimate checklist for moving your office, download our FREE eBook: