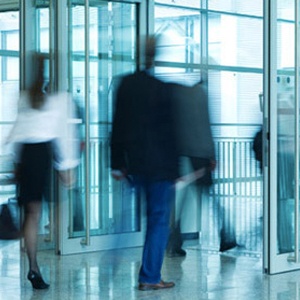 An unexpected pitfall that many businesses face – or rather, fall into – during their business move has to do with property management requirements.
That's because unless you own the property that you'll be moving into, there are specific property management-related rules to follow. Failing to adhere to any of these can result in costly delays – and plenty of confusion, chaos and stress!
To avoid that scenario and ensure that your business move is as efficient as possible, here are 7 key property management-issues you should address now rather than later:
1. Building Access
Find out how you'll gain access to the building so that you can complete your business move as scheduled, and without hassle. For example, you may need to use a specific entrance.
2. Elevator Reservations
If you're moving into a multi-story building, make sure that you make all required elevator reservations well in advance. Just as moving into a residential apartment building, it's basically "first come first serve" and you don't want to be on the waiting list!
3. Permission for Moving Trucks
You'll likely need to seek permission to have your moving trucks on the property. Plus, the property manager will demand that you to abide by certain conditions, such as the maximum weight of any moving truck, how long your trucks can stay on the property, the safety measures that must be in place, and so on.
4. Security Requirements
Research any security-related requirements, such as the need for keycards, building access codes, and so on. Also keep in mind that most property managers will not assign their security staff to monitor your move, since that's not their job.
5. Floor and Wall Coverings
Since you'll be liable for any damage caused during your move, ensure that you have the wall and floor covering/padding you need, and that you factor in enough time to lay it out before you actually start moving.
6. Moving Permits
Unlike household moves, commercial moves often require moving permits. Research this well in advance of your move, since some permits can take weeks (they don't call it "bureaucratic red tape" for nothing!).
7. Insurance Certificates
Your future property manager will want to see all of your insurance certificates, and verify that they cover the right contingencies for the right amounts. This is not something you want to leave to the last minute, since any discrepancies here will force you to halt your move.
FREE RESOURCE: Make Your Business Move Efficient & Stress-Free
There are several key factors that contribute to successful business move – and proactively addressing all property management-related issues is definitely on the list!
To get the insight and guidance you need, download our FREE RESOURCE "The Ultimate Checklist for Moving Your Office". It's the simple and straightforward tool you need to ensure the most efficient business move possible!