[custom_frame_left]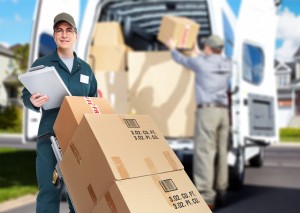 [/custom_frame_left]Did you know that about 40 million Americans relocate every year? In many cases, the reason is business. Business relocation occurs for many reasons. Areas go downhill, lower tax opportunities open up in other states, the pool of applicants is of higher quality somewhere else, and so on. Once it comes time to actually move an office, though, you might feel as if you've taken on more than you can handle. Here are four office relocation tips that will help you make the move successfully, with minimal stress.
1. Have an Office Furniture Installation Checklist
For most businesses, setting up an office involves more than just moving in a few chairs and tables. Having an office furniture installation checklist will be an important asset in making sure that your first week in the new location runs as smoothly as possible. You will need to take care of everything from making sure cabinets are installed correctly, to making sure the internet is up and running without any lags.
2. Office Moves: Time to Upgrade
Transporting furniture can be expensive whether you're going across the state or across the country. Now might be a good time to invest in an office upgrade. Sell off the beaten up chairs and tables, and invest in newer models that can not only be delivered to your new location, but will also reward your employees.
3. Corporate Moving Services
When you're moving an office along with employees, there's more to move than just the chairs and coffee machine. Corporate relocation services can be a great option for relieving the stress your employees are probably feeling in regard to the move. These services will make sure they are quickly packed up, and ready to transfer to your new business location.
4. Label Everything
Start packing everything up ahead of time, and make ample use of labeling systems. It's easy to lose track of what's going where, and if you're not careful, a lack of moving organization will cause you to lose track of some furniture and office items in the process. Most moving services will help advise you on how exactly to pack up your belongings so that you have the optimum moving experience.