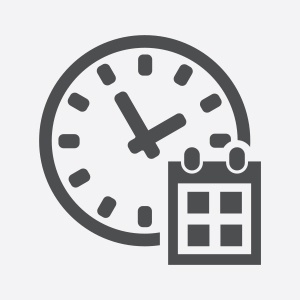 As noted by Entrepreneur.com, the five most common reasons for a business move include:
labor and workforce issues
entering new markets
upgrading facilities and/or equipment
reducing costs and/or increasing cash flow
improving quality of life
If your business is seriously considering an office relocation – or you've already decided to make a move – then your reasons and motivations are probably reflected (at least partially) in the list above.
However, before you "pull up stakes" and head to your new home, it's important to identify the optimal time for your business move. Below are 4 questions to help you determine when this period would be:
1. When will our business move cause the least amount of customer disruption?
If your business is in the B2B space, you may find that September and April are your busiest times of year, and when you generate the most revenues (September because customers are back from summer vacations and eager to solve problems, and April because those same customers are often flush with new fiscal year money to spend!). As such, if at all possible you want to avoid moving during these times. Similarly, if your business is in the retail space, you may find that the holiday season (generally Thanksgiving to New Year's) is when you're the busiest, and moving would put a dent in your revenues and profits.
2. When will our business move cause the least amount of employee disruption?
There are two aspects here. The first aspect is that employees can find an office move stressful, simply because change itself can trigger anxiety. As such, choosing a time that causes the least amount of disruption – such as when customer demand is relatively low -- can go a long way towards alleviating their concerns, and helping them get comfortable in their new "home away from home".
The second aspect is somewhat more practical: employees who don't have access to their workstation or other tools still need to be paid. As such, it can be much more cost effective to schedule your office move at a time when some/many employees are on vacation, at a conference, or otherwise out of the office.
3. Will weather be a factor?
All else being equal, a business move on a dry summer day will be more efficient than one during a blustery winter day. However, there can be mitigating factors here to keep in mind. Just as how travel and tourism companies offer major deals to travelers who want to get away on the off-season, professional moving companies often have incentives to make an off-season move more affordable.
4. Do we want to move on a weekday or weekend?
Some businesses opt to move on the weekend in order to minimize customer and/or employee disruption, and also avoid weekday traffic congestion. However, other businesses choose to move on a weekday because that's when they can have key people (e.g. senior managers) available to monitor the move.
Plus, in some cases it simply may not be possible to move during certain days of the week, because fright elevators and loading docks are already booked by other businesses coming in or going out of the new location.
Learn More
For insight and advice on what questions to ask about every aspect of your office move – and even more importantly, how to clearly and thoroughly answer them and make the right decisions – contact the Precision team today. Your consultation with us is free.
For more information on how to make your move as stress free as possible by following five easy steps, download our FREE eBook: