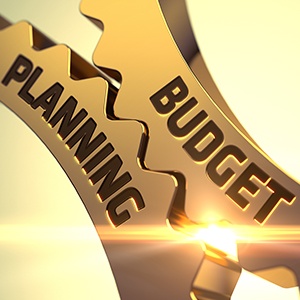 As you consider or prepare for an office relocation, one of your main goals is to ensure that your move stays within budget. Otherwise, instead of a streamlined and efficient experience, you might be on track for a cost nightmare. In fact, you may even end up losing a key staff member or two. Research by the Facility Management Association has found that a startling 66% percent of employees tasked with leading their office relocation either quit or were fired within 6 months of the move!
To ensure that your relocation is rewarding instead of regrettable, here are some practical tips on how to set – and stick – to a moving budget:
Long before moving day, have an expert provide you with an estimate of any renovation or remodeling costs you can expect to incur in order to make your new space business-ready. For example, you may need to update the networking or telecommunication infrastructure, replace flooring or wall coverings, add or change lighting, add power outlets, and so on.
Depending on what changes you make to your new space, you may need to apply for permits and licenses. While these are not prohibitively costly, they aren't free either – and more importantly, they typically take weeks or sometimes months to be approved. As such, ensure that you apply well in advance of moving day; especially if there are inspection or other issues that have to be resolved before you move and/or open for business.
You may also incur connection costs for utilities, water, phone, internet, and so on. These also need to be scheduled in advance, so make sure it's part of your business moving game plan and calendar.
Naturally, you'll need to hire a professional moving company, since you absolutely don't want to try moving on your own – or just as bad, hire amateurs who'll end up costing far more than you expect (as the old saying goes, you get what you pay for!). To get the most value out of your professional moving company, ensure that they have in-house furniture installers/un-installers, and also have their own warehouse to securely store your furniture and other items if necessary or desired.
You'll probably also incur some overtime costs for key staff members who'll liaise with your professional moving company. You may also incur some software/technology costs if you plan to have staff members work remotely during and shortly after the business move (during set-up).
There may also be some marketing and PR costs, which are more accurately viewed as investments rather than expenses. Moving to a new location is a new chapter in your business's history, and telling your story through press releases and other tools is a great way to share the news – and create valuable brand awareness!
Learn More
To learn more proven and practical ways on how to budget your business move, contact the Precision team today. Your consultation with us is free.
For more information on moving your office and the ultimate checklist, download our FREE eBook: