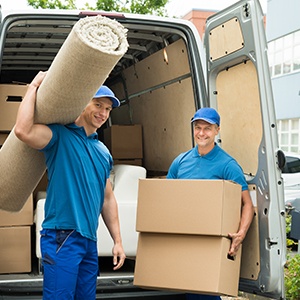 When looking for the right moving company for your office relocation, naturally you'll focus on aspects such as experience, professionalism, reliability, and cost-effectiveness.
However, there is another set of requirements that should be on your list, which fall into the category of "value added office furniture services". Below, we highlight what these are, and why you should view them as mandatory rather than optional:
Important "Value Added Office Furniture Services" You Need
1. Asset Inventory Management
Your office furniture is a valuable asset. Asset inventory management lets you track all items while they're in transit, so you have a clear, accurate picture of where everything is at all times.
2. Chair Cleaning and Maintenance
Office chairs can be among the most germ and bacteria-laden pieces of office furniture. Plus, without proper maintenance, they can cause serious injury. If your moving company provides this service, an office relocation is the ideal time to give your chairs a powerful, industrial-grade cleaning, and make sure that everything is "tuned up" and in proper working order.
3. Panel Cleaning
The panels in your new location probably haven't been cleaned for years; or perhaps never. If your moving company offers this service, then you can have this professionally taken care of before your furniture and people move in -- not after, when it can be disruptive, inconvenient and more costly.
4. Disaster Recovery and Business Continuity Planning
If a disaster such as flooding, fire or other factor has prompted you to change locations, your moving company should have the capacity and expertise to help you get operational ASAP.
5. Reconfiguration Strategies
Office furniture deployment is a science as well as an art. Your moving company should be able to help you strategically plan where items should go to maximize productivity, space utilization, and employee collaboration, and other key goals. What's more, smart reconfiguration strategies can help you get much more value and usage out of your existing furniture, which will save you from having to add to your inventory -- and increase your costs.
6. Data/IT/Low Voltage Wiring
Your business has unique wiring requirements that may not be supported by your new location. Instead of sourcing an electrician and juggling multiple agreements, relationships and schedules, your moving company should have the training and experience to handle all Data/IT/low voltage wiring needs, along with suitable termination of all wiring at your current (and soon to be former) location.
Learn More
At Precision, we proudly offer all of the above value added office furniture services, because we know from experience how important they are for ensuring a successful, efficient and complete office moving experience. To learn more, contact us today.