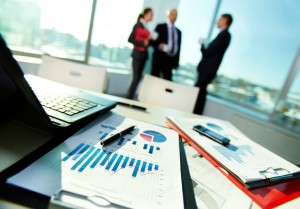 Is your office looking a little dull? Whether or not you've undergone the potential stress and planning of a corporate relocation to a brand new facility, there's a good chance your workplace could use an update. Your office deserves to be an inspiring environment for you and your employees, but it also needs to retain a professional appearance for clients and customers.




If you're trying to find ways to update your commercial office furniture and other amenities for your business, look no further. Here is a handy guide to giving your office the boost it needs.




Look at your layout
There's a good chance your office isn't ideal for productivity. While many employees report that they don't enjoy working in a building that contains rows upon rows of cubicles, the open air office can be just as detrimental to productivity and morale, because it creates a variety of distractions. The key to making your employees eager to come to work is finding a way to strike a balance between private and public spaces inside the office. Employees should have their own desks, but they should also have areas where collaborative projects and exchanges of ideas can happen easily. It's not about forgoing private desks or open air, but about blending the two to create an optimum layout that emphasizes individual and group creativity.




Time to go furniture shopping
Updating your office with new commercial office furniture might sound daunting, but the upgrades don't have to be extensive. It could be time to give all employees the top office chairs money can buy, but it also could be a simple fix. You might opt for taller or shorter cubicle walls, or a high density mobile filing system for your office. Even something as simple as purchasing a new desk for the reception area can bring new life to your office and impress visitors. When it comes to choosing commercial office furniture, trendy and affordable don't have to be mutually exclusive, so shop around for the best deals and styles.




Decorate
Decorating the office doesn't have to mean breaking the bank. You can do research online to find out what works and what doesn't. Using color theory to pick the perfect colors for your office is a great way to choose new paint; for instance, blue is a calming color, so it tends to be a popular choice. Also, using live plants in the office and avoiding fluorescent lighting are not only great ways to make the building look nicer, but they can also improve productivity, too.




Bring in the pros
If you've moved your office to a new facility recently, it's probably no secret that hiring professional movers can save you a lot of time and stress. In addition to focusing on facility decommissioning, experienced office furniture installation professionals can install new commercial office furniture easily. They can also provide support for how you can maximize your facility's potential. If you need to, you can inquire about the additional purchases you might make from them, such as full height walls and modular systems furniture.




Want more advice on how you can improve your office? Contact a professional office furniture installation service for more information on how they might be able to help you, whether you're planning a move or not. You can also ask questions below for more details.