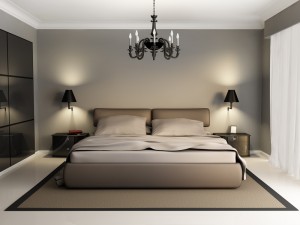 Comedians, like other performers, have to stay in hotels all the time as they travel from show to show. While they all have different preferences, former Academy Award winner Steven Wright apparently prefers those with a modern feel. He once joked, "I stayed in a really old hotel last night. They sent me a wake-up letter."

Whether you travel for work or for pleasure, the fact is that the right furniture can make your hotel experience markedly better. Because of that, hotels should make hospitality furniture installation a priority when they are looking to give business a boost. Naturally, hotels can choose from items with a sleek new contemporary design or those that give a more traditional look, depending on their overall aesthetic, but either way, finding the right furniture can make a big difference.

For many hotels, the best way to ensure fast and efficient hospitality furniture installation is partnering with an experienced furniture installation company. They are a great resource for hotel owners and managers who want to provide a better guest experience by upgrading the furniture in both their rooms and the common areas of the hotel. By working with hotel furniture installation companies, old items can be moved out and new items can be added efficiently, without hotel employees having to worry about doing any of the heavy lifting.

On top of that, the best hospitality furniture installation experts will be able to provide assistance in finding the best items. Regardless of the kind of renovations a hotel wants, getting some tips and advice about what kind of furniture will both make guests comfortable and provide a nice aesthetic is important. Installation companies will have an in-depth knowledge of the types of products that furniture companies specialize in, and can provide insights to help hotels keep upgrades within their budget. As a result, they offer much more than just the grunt work of moving furniture around.

Whether a hotel needs to install the top office chairs to better attract traveling business people, or comfy beds to make sure that families are cozy while on vacations, the right furniture can make a big difference when it comes to long-term success. All joking aside, adding high-quality furniture, modern or traditional, that makes guests feel welcomed and comfortable is a must for hotels that want to get good reviews and repeat business.