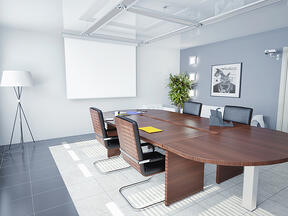 St. Louis, Missouri is home to a number of highly successful companies, many of which are growing by leaps and bounds. As businesses grow, they may feel the need to need to move from one office space to another. Despite having achieved a certain level of success, no one enjoys moving, even if they are only going to an office or space down the street. During times like these, the smartest call that one could make could be to a group of highly trained professional office furniture installers.
High quality office furniture installers can help people to effectively tackle what some people consider to be a logistical nightmare by breaking the process down into smaller, more manageable steps. Some of the steps that professional office furniture installers could provide are obvious, and others might be things that people may not think of right away.
One surefire way to make a move easier is with the installation of modular systems furniture, along with full height walls, case goods and high density mobile filing systems. Options like these not only will make it easier to navigate and set up an office, but they will make it easier when it comes time to find things as well.
The demand for office furniture moving companies will most likely continue to go up over the years, especially because of the ways that St. Louis makes it easy for businesses to start and grow within their borders. St. Louis provides start ups and small businesses with tax breaks and other great incentives, making it an incredible city to move to or grow within.