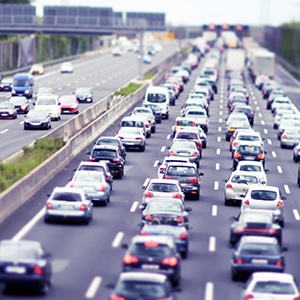 Unlike a residential move that can often be motivated by personal preference, a business move is fundamentally an investment.
This doesn't mean that the only consideration is to reduce costs, generate ROI, or in many cases, achieve both over the long-run. There's something to be said for quality of life, and since most people spend 45-55 hours a week at work each year, staring out the window and seeing a pleasant park vs. an ad hoc illegal dump site is certainly a step in the right direction!
However, as noted, a business move has to be largely (though not exclusively) driven by financial considerations. In fact, if a company has investors or shareholders, keeping the bottom-line in mind isn't just good strategy, but it's a fiduciary obligation!
The reason we bring this up, is because many business owners and other decision-makers can overlook the fact that where they choose to move their business can, and usually does, affect their employees' commute – and ultimately, that will impact the bottom-line either positive or negatively.
And so, while employee commute times and costs can't be the only or primary consideration when it comes to choosing a new home for your business, it should definitely be a factor – both for their benefit, and for the organization as a whole.
Here are some practical tips to achieve this win-win outcome:
Before deciding on a change of address, survey your employees to learn what their current commute experience is like.
Research the public transit options for the new locations on your shortlist. When you ultimately make a choice, roll out the details to your employees in an email or put it on the company website.
Though it may not be viable for some organizations, explore the possibility of covering or offsetting commuting expenses for some employees (e.g. transit passes, parking passes, etc.).
Encourage your employees to carpool so that commute is easier and gas costs can be shared among riders.
Consider offering flexible schedules so that employees can avoid rush hour (which in a city like St. Louis is more like rush day!) traffic. Offering occasional or partial work-from-home options may also be very effective, and highly appreciated.
Keep your employees informed of the process, and give them enough time to make arrangements so that getting to/from the new location isn't going to be exhaustive or exasperating. Otherwise, instead of finding ways to adjust, some employees may start polishing up their resumes.
Learn More
At Precision, we help our clients create an employee-readiness plan that includes communications, as well as logistics so employees can do their part to make the business move effective and stress-free. To learn more, contact us today. Your consultation with us is free.
For more information on how to move your office and the ultimate checklist for the move, download our FREE eBook: