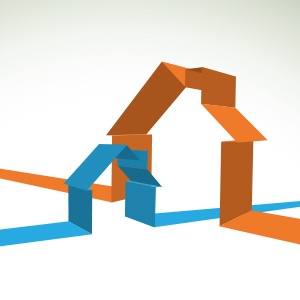 As noted by Business Insider, in recent years a number of organizations have opted to downsize; but not in terms of their workforce or marketplace. Rather, they've reduced the size of their physical office. For example, as reported by the Wall Street Journal, Panasonic moved its headquarters from a 575,000 square foot facility to one less than 50 percent of that size – but without cutting head count.
If your organization is considering taking the "less is more" approach to your work environment – either to slash costs, so you can move to a more strategically advantageous location, in order to improve collaboration and interaction among employees, or for any other reason – then it's vital that your office relocation company is part of the solution.
Here are 4 services that you should expect and demand from your office relocation company:
Furniture Un-Installation
Your office relocation company must have in-house expertise when it comes to furniture un-installation, or else it's a foregone conclusion that one, some or all of these negative things will happen during your move: furniture will get cosmetically damaged and need to be refurbished; furniture will get functionally damaged and need to be repaired or replaced; the move will take significantly longer than scheduled, ultimately driving up costs and creating major disruption for staff, customers, vendors, etc.
Furniture Installation
And on the other side of the equation, your office moving company must have expertise with furniture installation – which is NOT the same skill set as furniture un-installation. Re-installed furniture must be precisely handled and inspected to ensure that it is 100 percent safe and ready for use, and sometimes this includes replacing/repairing certain components due to normal "wear and tear". Otherwise, it's only a matter of time before a breakdown occurs, assets get damaged, employees get injured, and organizations are sued and fined.
Space Planning
Your office relocation company must also work closely with you to help plan your new space, so that you maximize your investment and create the most efficient and optimized work environment possible. This process includes strategically determining where furniture and equipment should be deployed, where employees should be positioned, and so on.
Furniture Decommission
As part of your space planning and optimization process, you'll almost certainly identify items of furniture that don't have a place in your business's new home. Your office relocation company must handle the entire decommission process, which includes helping you donate and/or recycle unwanted items.
Storage and Warehousing
Last but not least: you may also have an inventory of furniture, equipment and other items that you don't want to donate or recycle, yet cannot (and should not) be stored in your new, smaller office. As such, you office relocation company should offer a comprehensive storage and warehousing solution, so that you can safely, securely and affordably store all of your assets for days, weeks, months, or even years.
Learn More
At Precision, we proudly offer our clients ALL of the above services – which is why we're a key part of their office downsizing solution. To learn more, contact us today. Your consultation with us is free.
For more information on how to move your office in five easy steps, download our FREE eBook: