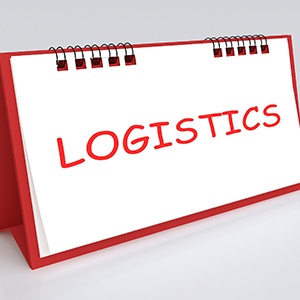 An office relocation is a comprehensive, multi-phase project that has many moving parts (no pun intended!). Your goal is to ensure that your experience is efficient, streamlined and frankly, as uneventful as possible. Indeed, while surprises are fine for birthdays and anniversaries, when it comes to an office relocation, predictability is exactly what you want!
With this in mind, and with respect to the fact that every business is unique, below we highlight the core elements of building your robust, comprehensive and, yes, precisely predictable office relocation strategy:
1. Dates
Start by mapping out the key dates for your office relocation. For example, if your plan is to move the week before your current lease expires, then start with that and plan backwards. Or if you want to move during a specific window during the year when it's the least disruptive to your employees or customers, then use those dates instead.
2. Disruption Mitigation
Most businesses can't completely shut down during an office relocation – especially since furniture un-installation and re-installation is a phase that can take at least a day or two, and in some cases longer. As such, it's important to develop disruption mitigation strategies that minimize impact. For example, you can plan to have employees work remotely for a few days during the move, proactively alert customers that response times will be temporarily longer than normal, and so on.
3. Space Utilization
You don't just want to move your furniture, files and other items to your new space – you also want to deploy them in a manner that aligns with your workflows, traffic patterns and image. As such, focusing on space utilization should be part of your strategic planning. This will typically involve visiting your new space well in advance of the move, and working with your office relocation partner to create a customized layout based on your needs.
4. Logistics
An office relocation strategy is only as good – or as bad – as its focus on logistics. No detail, however small or seemingly minor, should be overlooked or neglected. Again, your office relocation company will take the lead on this so you don't bogged down.
5. Timeline
Ultimately, a timeline and responsibility grid will emerge from all of the above to identify the who, what, where and when of your office relocation. Everyone will have a role to play on some level, including employees who will be responsible for taking certain items home and packing their office supplies in a timely manner (i.e. not 10 minutes before the movers arrive!).
Learn More
At Precision, we help businesses develop their customized office relocation strategy and plan, and then take the lead on every aspect of the move: from furniture un-installation and re-installation, packing and moving, warehousing and storing, project management, quality assurance, risk management, logistics, tracking and communication. We cover every aspect, because the ONLY surprise we want our clients to experience is how easy and efficient we make their office relocation! Contact us today to learn more about how we can help your business have a smooth relocation.
For more information on how to move your office in five easy steps, download our FREE eBook: