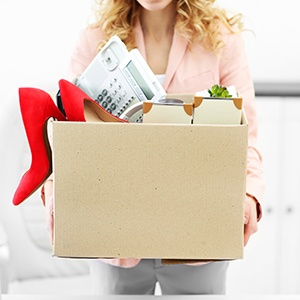 Whether you're in expansion mode and need room to grow, or you're looking to shift into a smaller, yet more optimized and efficient workspace, an office relocation is an exciting event. At least, it's supposed to be.
Unfortunately however, for some businesses an office relocation can be a bad news saga instead of a success story. The reason? Employees weren't utilized appropriately or effectively, and that resulted in schedule overruns, chaos and confusion, added costs, and in some cases, 100 percent preventable damage, accidents and injuries.
To ensure that your office relocation is rewarding instead of regrettable, below we highlight how to – and how NOT to – utilize your employees:
Utilize Your Employees To…
Provide input and suggestions on what kind of space the need to be efficient, such as more meeting rooms, breakout zones, and so on.
Take small personal items home well in advance of moving day, such as plants, pictures, certificates, and so on. Of course, they can bring these to their new office or work area when the office relocation is complete.
Identify any files or paperwork that can or should be shredded.
Follow rules and procedures of when and how to inform customers, vendors, suppliers, and other stakeholders about the office relocation.
Safely pack their office supplies in boxes or bins (that will be supplied by the moving company), and add clear and descriptive labels.
Remove any items that may obstruct movers on moving day, such as wires, footrests, etc. (Ideally, employees will not be at work when moving commences, but this is not always possible.)
DON'T Utilize Employees To…
Uninstall furniture, no matter how seemingly "simple" it may look. Office furniture is NOT the same as residential furniture. If you thought putting IKEA stuff together was complicated, it's a picnic compared to office furniture which requires skilled use of both hand and power tools, and an expert understanding of manufacturing and design principles.
Move any non-personal items on their own. Despite their best intentions, employees regularly damage items, floors, walls and so on – and in some cases, injure themselves in the process and end up in the hospital and/or on extended leave.
Develop and negotiate office relocation plans on a team-by-team basis. While it's fine (and sometimes necessary) for teams to have some flexibility simply because it's pragmatic and efficient, the overall plan must be centralized, or else it will unleash confusion and chaos.
Learn More
To learn more about how to utilize employees during an office relocation – and just as important, how NOT to utilize them – contact the Precision team today. We'll work with your leaders and managers to develop a customized relocation plan, and provide your employees with checklists, direction and tools to make the experience successful and smooth. We'll ensure that your office relocation is exciting, not exasperating!
For more information on moving your office and to make sure you aren't forgetting anything, download our FREE eBook with the ultimate checklist for moving your office: