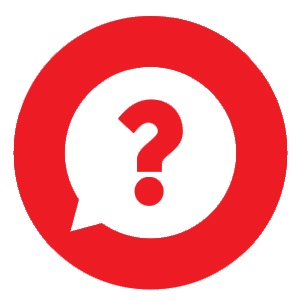 As you get ready for your office relocation, you've doubtless determined – or will soon discover – some important facts about your business's new home. For example, you either know (or will soon know) about building security, parking, IT and phone infrastructure, and other important details.
However, there's another inquiry you definitely need to make before scheduling your office relocation – not after. This involves contacting your new property manager, and asking 4 vital questions:
1. It is possible to move after hours?
Even if you've seen other tenants move in and out at all hours of the night, or you've spoken to a future neighbor who has assured you that evening/overnight moves are "no problem" and "happen all the time", this is one aspect that you definitely don't want to assume. There are a couple of reasons for this.
The first is that policies can change, and there is no law or rule that prevents property managers from unilaterally deciding to end after hour office relocation. So even if your neighbor moved in last week after hours, don't assume that you'll be able to the same.
The second is, provided that after hours moves are allowed, there may be some extra factors you'll need to take into consideration. For example, your new property manager may want you to pay for additional building security. Or there may be local noise ordinance by-laws that you don't want to run afoul of (not only will it delay your move, but you'll have to pay a hefty fine!).
2. What do we need to know about elevator usage?
Anyone who has tried to move into an apartment or condo has discovered that elevator usage isn't as simple as showing up with boxes and plants, and spending the next few hours going up and down (and up and down…and up and down!). The elevator has to be booked, protective padding needs to be applied, and schedules need to be followed to the minute.
Well, a business move is far more complex and comprehensive than a residential move, and so if an elevator is involved, be sure to speak with your property manager beforehand to get all of the details. Again, assumptions here are the enemy. Get everything cleared up and, better yet, in writing.
3. Is there a loading dock?
Some property managers require that tenants use a loading dock to move their furniture and equipment into their new office(s). Find out of this is the case, and of course, discover if there are any rules or conditions that you need to follow.
4. Is the stairwell an option?
If you're moving into a multi-story building, then (yet again) don't assume that the stairwell is an option. This may seem redundant, since if you're heading to the 8th floor, then you wouldn't even dream of trudging up and down hundreds of flights of stairs. But if you're heading to the 2nd or 3rd floor, it may be an option that will make your move more efficient.
What's more, even if you're heading up high, you may want to be able to move some items to a floor below or above (say the 9th floor or 7th floor), in order to prevent a traffic jam on the 8th floor. If so, then the stairs could definitely help keep things organized and moving -- especially if you're only allowed to use the freight elevator.
By getting all of this settled with your new property manager before your business move, there won't be any unwelcome and costly surprises.

The Best Advice, Bar None
The best advice – bar none – that we can offer after more than 3 decades in the office relocation industry, is to work with an experienced moving company that will handle ALL of these details. That is, they'll either do the research on your behalf, or provide you with a checklist so you'll know exactly what to ask your property manager.
Do's and Don'ts – We Can Help!
To learn more about the do's and don'ts of a successful office relocation, download our free ebook "How to Move Your Office in 5 Easy Steps". It's a valuable resource to help you enjoy the stress-free, successful office relocation you want!