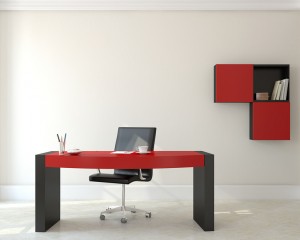 Office moves: they sound frightening to many businesses, and without the right planning, they can just be downright stressful. If done right, though, they can not only get your business from Point A to Point B, but they can also upgrade your company. If you want your business to be more technologically advanced with new computers, have better ergonomics with top office chairs and desks, or go green with paperless technology solutions, there are plenty of ways to achieve this during your office move.
Check out these three solutions that will help bring your office into the 21st century and make your relocation a breeze:
Get new furniture
Relocating a business is a prime opportunity to find newer furniture for yourself and your employees. This can be a small project or a major "facelift" for the new facility. For instance, you might consider sticking to one area or aspect of the office, like redecorating in the lobby or selecting the top office chairs for everyone to provide more ergonomic support for employees.
Those employers who are ready to go all out, though, can also work with an office furniture supplier to find new cubicles, desks, and more for the whole building. After all, a new floor plan gives you the opportunity to try new things with regard to layout and aesthetics. If you're not sure about moving and installing these new items in your building, have an experienced office furniture installation company do it for you.
Upgrade your technology
Moving into a new office or shop is the perfect time to update your computers, POS systems, copiers, and other electronics. For example, older computers can be heavy and bulky on employees' desks. Swap these out for company laptops, tablets, or other devices.
Ditching the old for the new before you move can help reduce the amount of supplies that has to be transported between locations. With new technology, you may also be able to find ways to go paperless by using convenient cloud storage and other online systems -- perfect for businesses trying to go green.
Store your old items
Now that you've found the best desks and top office chairs for yourself and your employees, you may have older items that you're no longer using. Some companies prefer to just get rid of this supply by selling it off or donating it, but some send it to the landfill -- a bad idea if you're going green! If you suspect that your company may expand or need to operate an additional facility later, you may want to hang on to the old desks, cubicles, and other items.
Many office relocation services also offer storage and warehousing for companies, so they can access their supplemental supplies when they need it. Ask your moving company about this service to find out if it's right for you.
Have more questions about moving your business? Be sure to speak with representatives who are experienced in office moves and upgrades. You can also leave a comment below with general inquiries.