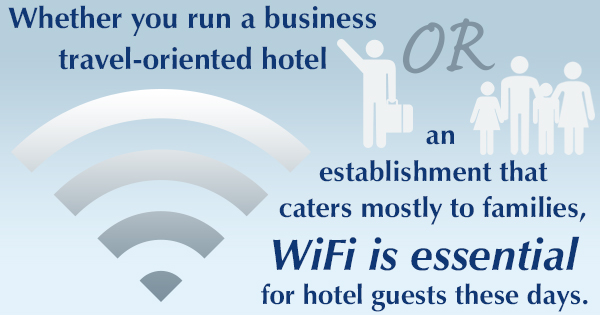 Running a hotel isn't easy, and a big part of that struggle comes from keeping your guests happy. Yes, flashy decor or a million-dollar themed atmosphere will wow visitors, but it doesn't necessarily determine how many five-star reviews you'll receive. Making your guests happy also means keeping them comfortable, and you can't do that without good hotel room furniture and great guest amenities.
Whether you're opening your hotel to customers for the first time, remodeling an older establishment, or moving to a new location, you can benefit from an extensive checklist that tells you exactly what you need to do. Before you embark on this project, take note of the four types of installation services you may need:
Room Furniture Installation: Thanks to the internet and review sites like Yelp and others, hotels have a pretty good idea of what guests like and don't like. Part of that comes down to how well they slept and whether or not they liked their guest room. When selecting new furniture for your hotel, make sure to choose comfortable beds, stylish furniture, and a room layout that creates the most harmony for guests during their stay.


Hotel Lobby Upgrades: Unless you run a tiny B and B, you can't possibly greet every single customer who walks through your doors. Instead, however, think of your lobby as the place that does this for you. When you use hotel furniture installation services, don't forget to ask about the furniture you need for your lobby, as well.


Television Hookups: When dealing with a cable or satellite system for your entire hotel, it's best to let the pros deal with it. And not only do guests prefer to have televisions in their rooms, but the hotel lobby and bar may also be places where guests will need information or entertainment.


WiFi Connectivity: Setting up a wireless router at home may be a simple process, but providing WiFi for hundreds or even thousands of guests is, naturally, a bit trickier. Whether you run a business travel-oriented hotel or an establishment that caters mostly to families, WiFi is essential for hotel guests these days.
Want to know more about the installation services you need? Talking to a trusted hospitality furniture installation company or office relocation service is the first step in making your hotel the perfect spot for guests. Using a professional service will make the process run more smoothly and get your hotel back up and running and ready to greet your guests.