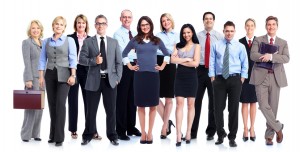 Did you know that the office cubicle was first invented by Robert Propst in 1967? The cubicle is now an iconic piece of office furniture, along with long desks and swivel chairs. Many have noted that the office furniture industry tends to be evolutionary rather than revolutionary. Unlike tech products such as the iPhone, good office furniture is expected to last for many years before it has to be replaced.
If you are undergoing a corporate relocation, you are probably making a decision as to whether you replace the old furniture, or take it with you. Here are three facts to help you determine which path is right.
1. Corporate Relocation Companies are Often Very Affordable
If your old furniture hasn't truly seen that much wear, you might see value in bringing it along rather than replacing it and adding hundreds of dollars onto your relocation expenses. Corporate office furniture services can be very affordable and do not require you to spend as much in shipping as the furniture is worth. Both weight and distance will impact the cost of shipping. Many companies also provide low-cost storage, in case you need to clear one office out before the other is ready.
2. Newer Furniture Can be More Ergonomic
If you've been using older furniture, there can be some disadvantages to bringing it along, rather than putting it out to pasture. When employees have to spend eight hours a day in poorly designed chairs, for example, cramped necks, shoulder strain, and lower back pain can result. Newer, ergonomic designs, though, can provide better spine support and daily comfort. OSHA recommends using chairs that provide adequate lumbar support and help maintain the S-curvature of the spine.
3. Office Furniture Installers
Whether or not you go with new or old furniture, you should consider hiring professional office installation services. For some office types, such as dental or technical, this will be necessary in order to ensure proper set-up of medical and electronic equipment. For other office types, furniture installers could help ensure that your office space is well designed, and has adequate storage options. Studies have shown that better organized spaces can save two hours per week, per worker, that would otherwise be spent in managing paperwork.
Will you be contacting office furniture services? Let us know in the comments.