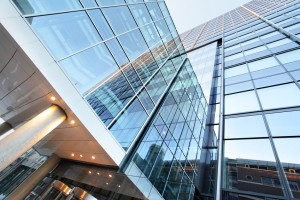 Moving your family to a new home can be complicated and time consuming enough, in and of itself. Having to move your entire office space, with all of its furniture, computer systems, and other business related accoutrements requires a whole other level of logistical planning. That being said, by teaming up with a reliable corporate relocation company, and with the help of some useful office moving tips, you can alleviate much of the stress and complications that are often associated with office moves.
The most important decision you can make in this scenario, of course, is where you will choose to relocate your business. It is absolutely imperative that your destination is situated in a business environment conducive to business stability and economic growth. If your business operates in a city that helps to provide financial incentives for companies to invest their infrastructure and resources, you can more readily focus on developing a sustained customer base and reaching out to the greater community.
For example, St. Louis is one such city that boasts a productive atmosphere for companies looking to thrive. The city region is home to 21 businesses in the Fortune 1000. Nine of those companies are also a part of the Fortune 500. In some cases, as businesses based in the city expand, they determine that moving into a new, more accommodating office is the best option. For that particular set of circumstances, choosing a moving company that specializes in office furniture installation is key.
Among the most prudent office moving tips, partnering with corporate relocation professionals who can accommodate your specific goals and requirements during the transition is key. Do they provide all the necessary packing materials? Can they effectively manage your office inventory and your time sensitive work schedule in order to complete the project on time? Are they equipped to safely move all of your electronics and tech equipment? If you can answer Yes to all of these questions, you are well on your way to a successful corporate move.
When moving your computers and technological infrastructure, it can be especially beneficial to utilize cloud based storage and web applications, which enables you to access and use important files and programs from anywhere, even if your computer hardware has not yet been set up in the new location.
If you have questions about corporate relocation services or you have additional office moving tips to offer, be sure to visit the comments section below.