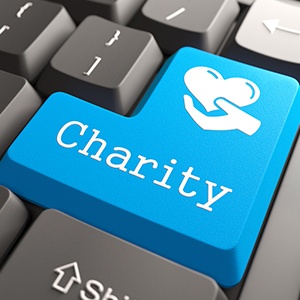 Whether you're changing business locations, or refreshing/re-inventing your current office in order to improve workflows, boost morale, impress customers and enhance your image, you'll likely come across a few items of office furniture that you either don't need anymore or simply don't want because they don't match your fresh new look.
Either way, you'll need to do something with your used office furniture, since putting items in storage is obviously a waste of money, keeping items on-premises is a waste of space and throwing them away clogs up landfills and is bad for the environment.
Fortunately, there's a simple and enlightened option that is good for your business and good for the planet: donate office furniture!
Places in St. Louis to Donate Your Office Furniture
Below, we highlight 4 places to donate your office furniture in St. Louis:
1. The City of St. Louis Website
The City of St. Louis website has a specific webpage that lists some registered charities that accept your office furniture donation. Note: as you'll see on the website, not all charities accept office furniture donations, so obviously you want to skip over those.
2. American Kidney Society (AKS)
The American Kidney Society (AKS), which is based in St. Louis (with another office in Dallas), runs a website called DonatetoCharities.com. You'll find several registered charities that have signed-up to receive donations, and the AKS helps make the donation process simple and straightforward. Donations are used to provide direct assistance to kidney disease patients in St. Louis and across the country.
3. Donation Town
Donation Town is an internet resource that lists charities eager and willing to accept donations. Similar to the City of St. Louis website, not all charities will accept office furniture – but every charity is different, and it's worth a quick email or call to see if your donation can make a positive difference.
4. Contact Precision
Of course, you can always contact the team here at Precision, and we'll be glad to help you donate your office furniture in St. Louis. Just give us a call!
A Final Word of Warning…
While we don't want to end such a positive blog post on a negative note, we'd be remiss for not pointing out an unfortunate fact: there are some private companies that will offer to help you donate your office furniture in St. Louis. However, what they will actually do is refurbish and sell your furniture, and make a very small cash donation to a charity (frankly, this is more for legal purposes so they can claim they "made a donation").
Now, there is nothing wrong with some private companies facilitating donations of office furniture in St. Louis and charging a reasonable fee for their costs/time. However, we urge you to do your due diligence and ensure that the lion's share of your donation – either the items themselves, or the cash equivalent – reaches a registered charity.
If you partner directly with a registered charity, or if you contact the Precision team, then obviously this won't be a concern. But if you decide to find a solution through a third party, once again, please do your research. Your donation is valuable, and your business can really make a difference!