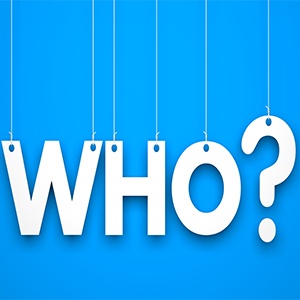 You may have already decided – or will soon come to the conclusion – that hiring a professional moving company is the safest, smartest and simplest way to ensure that your office move is successful. Or to put things a bit differently but perhaps more memorably: you know that hiring professionals will keep your office move from blowing up and turning into a confusing, chaotic and costly nightmare.
However, now that you know hiring professionals is the way to go, the next big question to answer is: who should you hire?
Indeed, as you may have experienced in the past or have heard from peers, colleagues and counterparts, not all professional moving companies are created equal! Some are excellent. But most are over-promising and under-delivering, and their unhappy customers are (literally) paying the price. It's unfair, but it happens every day in St. Louis and across the country. We know this because we regularly receive calls from frustrated, frenetic business owners and executives who need us to take over an office move.
Naturally, you want to avoid this scenario, and ensure that your office move is handled by real professionals who you can trust. To that end, here's what to look for when making your hiring decision:
Specialization
Anyone who tells you office moves are "just like residential moves, only bigger" are either ignorant or flat-out lying. Either way, steer clear of any company that doesn't specialize in office moving.
Proven Experience
The word "proven" here isn't redundant (or us having fun with adjectives). Virtually all office moving companies claim to have experience; including those that launched last week. Your task is to look past the marketing lingo and ask for proof, such as testimonials, case studies, references, and so on.
Multiple Solutions
One of the aspects that makes office moving so complex, is that it's not just a single solution – such as (as you'd expect) safely and appropriately moving office furniture. It also involves professionally uninstalling furniture, helping you maximize the space in your new location, warehousing furniture, sourcing new or used furniture, and so on. Your office moving company needs to offer a full suite of solutions – not just one or two.
Learn More
To learn more about who you should hire to help with your office move, contact the Precision team today. We specialize in office moves, have over 30 years of proven experience, and offer end-to-end solutions that cover every detail. Plus, your consultation with us is free, and there's never any obligation to move forward. To aid you in planning your office move, be sure to download our FREE eBook "The Ultimate Checklist for Moving Your Office" now: