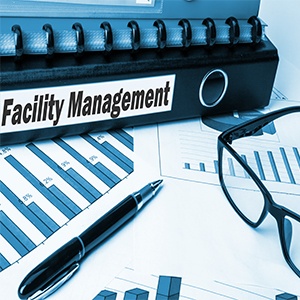 As a professional facility manager, you know better than anyone that the scope of your job is comprehensive, and involves MUCH more than "managing the facility".
Indeed, much like a project manager is everything from strategic visionary to motivational coach, your skills and talents run the gamut from everyday management of all maintenance employees, to providing leadership with direction, and the list goes on. No two days are ever the same; heck, no two hours are ever the same!
Of course, as competent and hard working as you are, you know that tapping into your carefully cultivated network of experts is both wise and necessary to achieve your many objectives, fulfill your enormous (and ever-increasing!) mandate, and solve/avoid problems. And without question, professional office furniture installers need to be part of your inner circle, and just a call or email away.
Below, we highlight 4 reasons why smart and successful facility managers like you should keep office furniture installers on-hand:
Furniture Vendor Management
Office furniture installers help you more effectively and efficiently manage relationships with furniture manufacturers and vendors, particularly with respect to logistics and scheduling. For example, office furniture installers guide on you receiving furniture shipments in the right order to minimize storage (on or off-site), and deploy items into the environment ASAP so they can support employees.
Maintenance Support
While all employees must play a role in keeping office furniture well maintained and safe to use, the proverbial "buck stops with you". Office furniture installers help you identify items that need to be repaired or replaced, and ensure that un-installation, transport and re-installation are handled properly so as to avoid damage or injury.
Cost Optimization
A key part of your responsibilities is to manage facility operational costs, and identify areas where you can cut costs and improve efficiency. Office furniture installers help you choose and change layouts and items that help you "do more with less".
Optimize Space
Last but certainly not least, office furniture installers help you optimize space throughout your facility (or facilities if you're in charge of a multi-site operation). For example, select items furniture can be un-installed and re-deployed to support changing employee workflows.
Learn More
At Precision, we proudly partner with some of the industry's most experienced and accomplished facility managers, and focus on finding innovative ways to help them elevate their performance, results and careers. To learn more, contact us today.