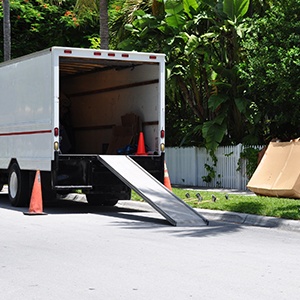 When it comes to moving into a new office, choosing the right moving company is more than a matter of verifying experience, professionalism, cost-effectiveness, and references.
Yes, these factors must be part of your due diligence. But there is another criterion that is essential, yet can be overlooked or wrongly perceived as less important than the others on the list: whether the office moving company has proven furniture installation experience.
Simply put: while professional movers know how to safely, properly and efficiently move furniture, they do NOT have the required office furniture installation know-how.
This lack of knowledge puts your valuable assets at risk, and it almost certainly means that you'll need to hire furniture installers after your move is complete -- which adds to your cost, and could add days or weeks to your moving schedule.
Fortunately, you can safely avoid this awful -- and yet very common -- scenario by choosing an experienced and proven moving company that also specializes in office furniture installation. A company that offers both will have trained experts who can follow through on these deliverables.
Professional Office Furniture Installers:
Read and interpret product drawings and specification for a wide array of furniture manufacturers and models.
Efficiently and safely disassemble office furniture – including large items such as workstations and cubicles. This involves the expert use of power and hand tools.
Prepare disassembled items for safe, efficient transportation by working in tandem with the professional office moving team. In some cases, office furniture installers may even load and unload trucks (and be appropriately trained, bonded and insured).
Re-assemble each item of office furniture in its new location.
Ensure that the old office and new office are both broom-cleaned.
The Bottom Line
When it comes to office relocation, your moving company must be able to provide both professional moving services and furniture installation services. If you're only getting the former and not the latter, then it's a BAD deal and you should walk away.
Learn More
To learn more about enjoying a safe, successful and stress-free office move, contact the specialists at Precision Office Furniture Installation today. Our team of experienced project managers, dedicated moving specialists, and trained office furniture installers work together to ensure that your experience is wholly rewarding -- and never regrettable.