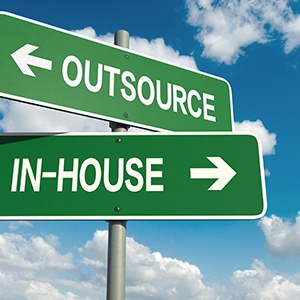 Office furniture installation can either be a smart investment or a substantial expense.
While they both have the word "furniture" in them, the difference between office furniture installation and residential furniture installation is massive!
This is because, while residential furniture installations don't necessarily affect your household budget, office furniture installation directly contributes to – or detracts from – workplace efficiency, productivity, performance, employee morale and engagement, and even safety.
Most businesses don't have the in-house expertise to professionally handle every aspect of office furniture installation. As such, rather than saving a bit of money, they're putting their people and organization at risk if they attempt to do it on their own.
Below we clearly highlight the key reasons why should outsource office furniture installation to a proven and experienced company:
The Benefits of Outsourcing Your Office Furniture Installation
You'll benefit from the latest advanced technology, that will ensure the work is done correctly and professionally the first time.
You'll get the support and guidance you need to plan your new office layout, which ensures that you maximize space utilization, and establish efficient workflows.
You won't put your people or customers at risk of being injured by furniture that was unsafely or improperly installed.
Not all office furniture is made the same. Just as with cars, different manufacturers have various installation methods. An experienced company will be well versed in all methods and procedures.
Rather than asking your staff to handle such a large – and risky – project, you'll be able to rely on the services of proven, courteous professional project managers and office furniture installers.
The Bottom Line
While taking the DIY route makes sense for some business solutions, office furniture instillation is clearly not on the list. Businesses that try to handle things in-house invariably wish they hadn't – because before long, they're usually on the phone calling for urgent help and paying for it will cancel any savings they hoped to enjoy.
Learn More
To learn more, contact the experts at Precision Office Furniture Installation. We install all major brands, including (but not limited to) American Seating, Ergo Systems, HON/Allsteel, Haworth, Herman Miller, Inscape, Mayline, National Office Furniture, Kimball, Knoll, Steelcase, Tekinon, Trendway and several others.
With decades of experience and hundreds of satisfied customers, we'll ensure that you enjoy an efficient, cost-effective office furniture installation project – where the only surprise you'll experience will be in how vastly we exceed your high expectations.