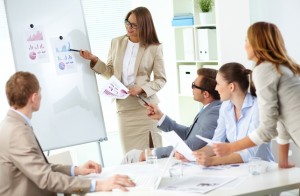 While moving an apartment can be bad, moving an office is worse. Business moving can be extremely stressful, not to mention disruptive to the whole flow of the company itself. Sure, it might be great for the employees who get a few days off while things are being shifted about, but as someone who runs the office and is overseeing the move, you do not have any down time. As if your job were not stressful enough.
To reduce much of the stress associated with office moves, all you need to do is hire a corporate relocation company.
Rather than asking the maintenance crew to struggle to get the entirety of the office furniture, files and other items into a truck, or ask the staff to help and risk injury, just hire a company to take care of all of the details. They are professional experts at office moves and know how to stack every desk, file cabinet and computer. They will come with their own truck and drive it as well, so you do not need to worry about navigating a huge rental all the way across town.
There is an even better technique to take for the office move procedure however. How long have the staff been complaining about their desks falling apart and the filing cabinets not working? How long are you willing to put up with more complaints that the chairs are not comfortable? Rather than move all of the furniture that is far past its prime, donate it or trash it.
This will reduce the quantity you need to load onto the truck, and therefore much easier to deal with. Then, before you even get to the new office with your old stuff, have the new office furniture delivered. That way it will be ready for you to set up the rest of the office around it. This can greatly reduce the hassle of moving.
There are even some office relocation services out there who offer both the move and the sale of office furniture at the same time. No need to shop around, even. You can hire just a single company to get you the best results from both the move and the setup of the new office. Save some valuable time and energy for the move and just hire the one company.