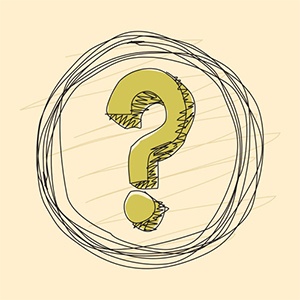 Many businesses have to decide whether to move office or reconfigure the current setup. You may have arrived at the decision that, rather than changing locations and moving into a new space, it's more cost-effective and simpler to reconfigure your office furniture.
However, choosing the right furniture reconfiguration company is a critically important step; one that will directly determine whether your experience is successful and stress-free, or fraught with unexpected delays and added costs.
Below, we highlight the questions you should ask of any prospective furniture reconfiguration company:
4 Questions to Ask Before Hiring a Furniture Reconfiguration Company:
1. What design solutions do you offer?
Your furniture reconfiguration company must do more than just re-arrange your furniture. Rather, they must add significant value by offering expert-level suggestions and strategies on how you can: maximize space utilization, improve workflow efficiency, support your employees, impress your customers and visitors, lower your utility and energy bills and so on.
2. How will you minimize or eliminate disruptions?
You cannot afford to "close up shop" for an extended period of time – or possibly even for any time during normal business hours – while your furniture reconfiguration project takes place. The company you work with must clearly explain what proactive strategies they will implement that will either completely eliminate, or substantially minimize any disruptions to your employees, customers and visitors. This may include scheduling the project after hours, on weekends, or even over a holiday.
3. What is your experience level?
Office furniture is a valuable asset, and should never be uninstalled, moved, or re-installed by amateurs, or by companies that "dabble" in office reconfigurations when they aren't handling residential moves. Your furniture reconfiguration company must have proven experience, which can be backed up with success stories and testimonials. What's more, all members of the team must be thoroughly trained and adhere to the highest industry standards.
4. Will you handle clean-up when the work is done?
While it may seem safe to assume that all furniture reconfiguration companies will completely handle clean-up tasks, the unfortunate fact is that many companies completely drop the ball in this area. Your chosen company must commit in writing to performing a thorough, professional-grade clean-up.
Learn More
At Precision Office Furniture Installation, we're proud to offer our clients a complete furniture reconfiguration solution, which include: delivering insightful design and space optimization strategies, ensuring that disruptions are eliminated or minimized and conducting a full, complete clean-up before the project is officially over. And with over 30 years of experience and a highly skilled team, our clients can be assured that they're working with the very best.
To learn more, contact us today and take advantage of your free consultation.