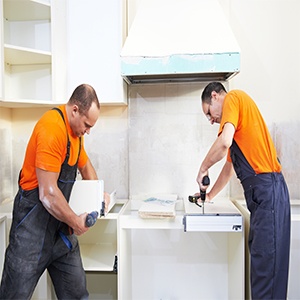 When it comes to residential moves, schedule overruns are obviously irritating and inconvenient. However, generally speaking, the worst case scenario for most homeowners is they may have to spend a night or two in a nearby hotel (which would actually be a treat for kids, and maybe even grown-ups…did someone say room service and Jacuzzi?)
However, when the scene shifts to an office relocation, schedule overruns are far more than inconvenient – and there are no mitigating factors or unexpected bonuses. It's a complete disaster, and the costs keep adding up hour after hour.
Indeed, it's not uncommon for businesses to lose thousands of dollars a day because they have to pay staff not to show up (or to work elsewhere where they're less productive and efficient). It can also trigger some stressful conversations with customers, as told by inc.com. These customers are not the least bit impressed that their calls/emails aren't being answered, or that they can't visit the office because, well, "it's not yet open for business".
Fortunately, there are smart, strategic, and proactive ways to reduce the risk of a relocation schedule overrun. And at the top of the "must-do" list is to work with a team of professional, experienced and certified furniture installers.
Below, we highlight the 5 key ways that furniture installers help keep your relocation on schedule:
Furniture installers can help manage your supply chain on your behalf (i.e. coordinating with vendors, manufacturers, shippers, etc.), and ensure that all of your new and/or used office furniture is delivered to your new location on time, and in the correct order.
Furniture installers rely on a robust database and years of experience to intelligently (and often times, precisely) estimate how long each phase of your relocation will take place – so that you can plan accordingly.
Furniture installers don't just "show up" on moving day. Their works starts days or sometimes weeks ahead, and includes ensuring that your new location is ready for furniture to be installed and deployed.
Furniture installers are meticulously detail-oriented, and can anticipate issues and problems that you may not otherwise notice for months – such as ensuring that cable holes on desks and workstations allow for re-deployment in the future, etc.
Furniture installers will be able to provide guidance and expertise if you need or want to make any last-minute changes on moving day.
Learn More
At Precision, we're the area's oldest and most experienced independent office furniture installation team. We pride ourselves on professionalism, efficiency, and making the relocation and installation process smooth and successful for our clients – whether they're heading across the street, across the state, or anywhere in the country. To learn more, contact us today and schedule your free consultation.
For more information on how to best move your office, download our FREE eBook with the ultimate checklist for moving to make a smooth transition: